Five ways to help end homelessness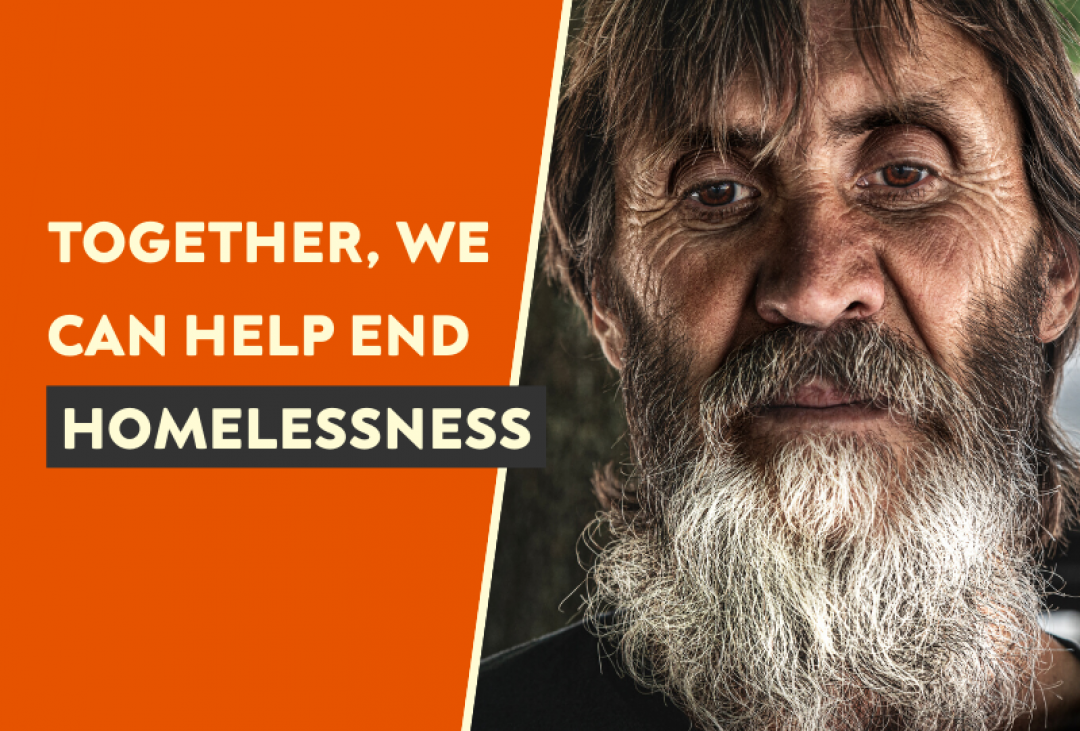 As Homelessness Week comes to a close for 2022, it's important to remember homelessness remains a tough reality for more than 6,000 people in South Australia all year round. Let's keep ending homelessness on the agenda beyond Homelessness Week.
There are so many ways you can learn more about homelessness and provide support for people who are doing it tough. Here are five practical ways to get started:
1. Find out what support is available
There are specialist organisations that provide information, resources and services to support people at risk of or currently experiencing homelessness.
This is a great way to better understand the challenges of homelessness and ensure you know how to help people who are doing it tough. Here are some key contacts to save in your phone:
2. Explore ways to get involved
Volunteers play a vital role at Hutt St Centre, making a meaningful difference to people experiencing homelessness. Our volunteers are at the heart of what we do, and we are so grateful for their generosity and time!
There are plenty of volunteer roles available, from helping in our kitchen and dining room to supporting our Reception team as the friendly face of Hutt St Centre, so there's sure to be a role for everyone.
3. Donate to help people experiencing homelessness
If you can't commit time, making a donation is a powerful way to ensure people experiencing homelessness can find the help they need when they need it.
Hutt St Centre is able to provide life-changing support thanks to the kindness of people like you. Fresh and nutritious meals, hot showers, secure lockers, wellness activities, support from staff – all of these are possible thanks to your generous support.
4. Step up for the Walk a Mile in My Boots Challenge
The Walk a Mile in My Boots Challenge gives South Australians the opportunity to step up and walk alongside people experiencing homelessness, while raising vital funds to support our work.
Our Walk a Mile in My Boots participants help ensure Hutt St Centre remains a place where people can change their circumstances for good. You can join the Walk a Mile in My Boots Challenge and walk a mile or more, 7-13 August.
5. Be kind and listen to people's stories
The best way to learn about homelessness is to listen. There are many complex reasons why people are experiencing homelessness, and everyone has a different story.
As we've seen recently, the rising cost of living is creating housing instability for people who have never been homeless before. For many others, the COVID-19 pandemic resulted in sudden job losses and relationship breakdowns that meant people couldn't keep up with rent or mortgage repayments.
You never really know what someone is going through, so be kind and compassionate.
Thank you for your commitment to helping people who are doing it tough.
For Nathan, rough sleeping in winter was a harsh reality – but finding help at Hutt St Centre was the first step on his journey out of homelessness. His recommendation to people looking to make a difference is simple: be kind.
"The best thing you can do to help someone on the streets is just be respectful. Everyone's got a story and we've all been through something. So I'd just encourage you to be kind and treat them as a friend."