A new home for Robert's boots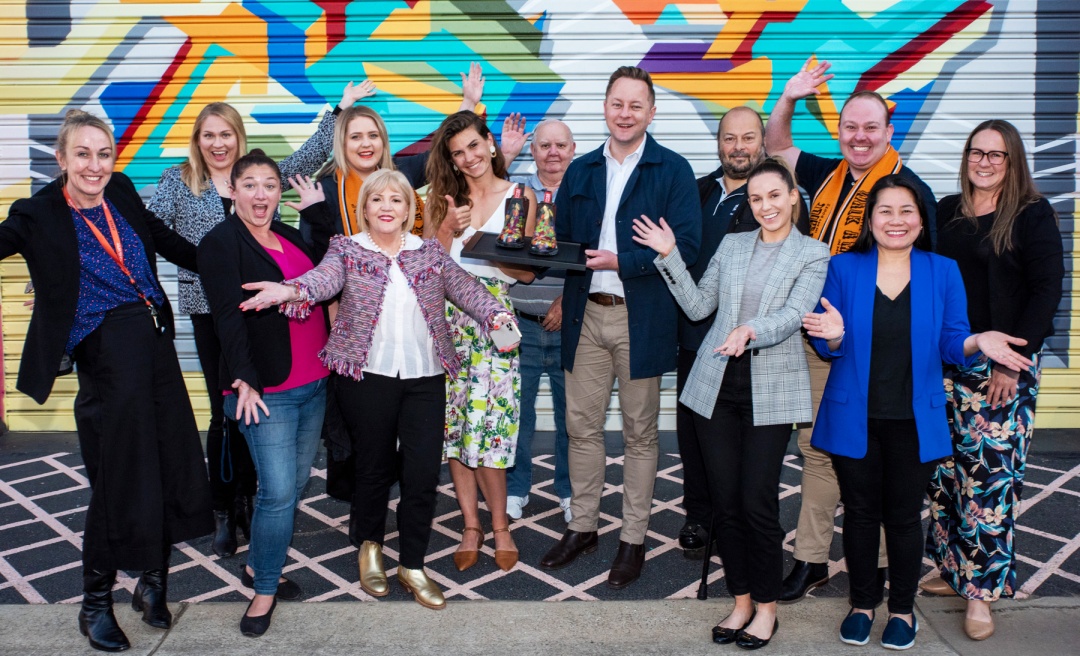 We recently shared with you the story of Robert, a local artist who kindly offered his talents to paint these gorgeous boots in celebration of our 2021 Walk a Mile in My Boots Challenge.
Last week, we were thrilled to present the painted boots to the councillors from one of our highest fundraising teams, the City of Port Adelaide Enfield, recognising the more than $12.6k they raised to help people at risk of or experiencing homelessness. The boots will soon be on display at the City of Port Adelaide Enfield's Civic Centre.
Robert told us he named the artwork 'Vincent Van Gogh's Mexican Holiday' in honour of his favourite artist.
"When I saw the Van Gogh Alive exhibition, I was just amazed by the colours," he shared.

"The boots are inspired by those vibrant colours, as well as Van Gogh's long walks through Mexico and his own struggles with being homeless."
Since March this year, Robert has been coming to Hutt St Centre for a hot lunch and to make use of the Creative Hub – a wonderful space where people can connect with their inner artist, made possible thanks to the generous support of our community.
Thank you to everyone who participated in the 2021 Walk a Mile in My Boots challenge so people like Robert can find connection and creativity here at Hutt St Centre.
Click here to read more about Robert's experience and inspiration.