Empowering older people experiencing homelessness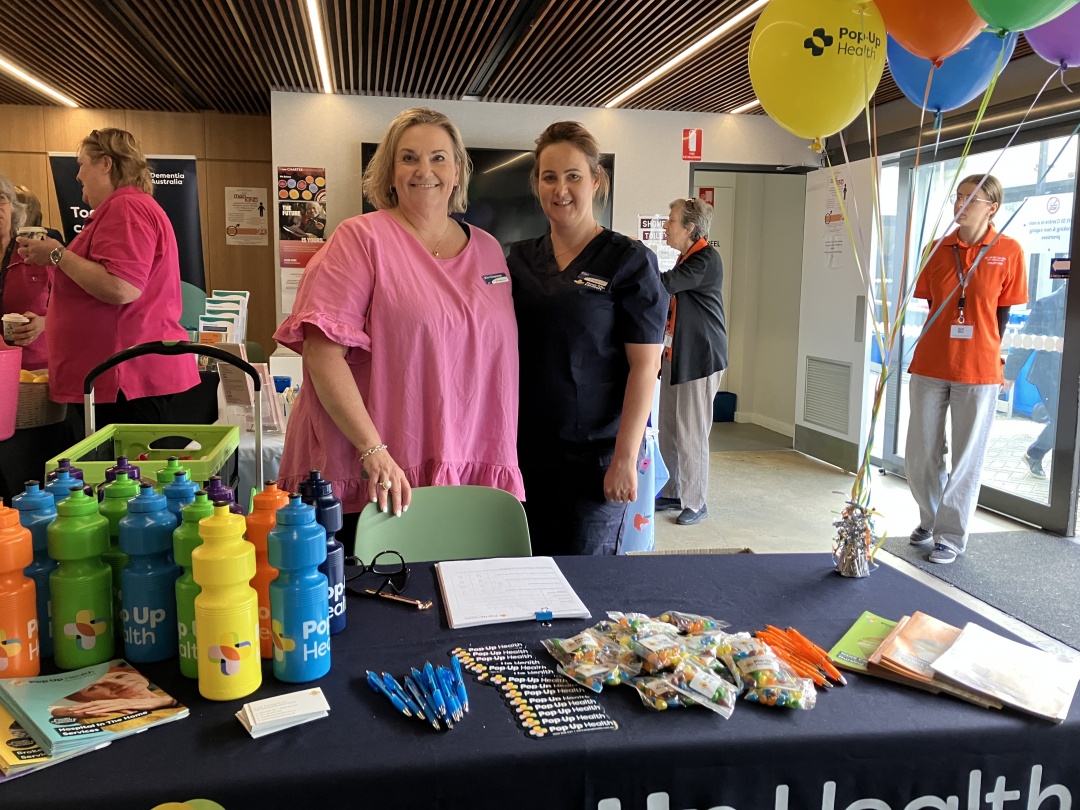 Over 45% of the people seeking help at Hutt St Centre are aged 45 years and older, making services focused on positive ageing crucial to help them feel empowered, respected, and independent.
Imagine trying to connect with support services when you don't have a fixed address, essential ID, or the ease of using a computer or phone regularly – how difficult would it be!
Our inaugural Positive Ageing Expo was held on 4 October to support older people at risk of or experiencing homelessness gain a better understanding of the organisations and programs available to support their health, wellbeing and independence as they age.
85 people attended the Expo and left happy and connected after an afternoon of fun activities, free coffees, clothes, haircuts and vaccinations; and importantly, learning and information sharing.
Special guests included Federal Member for Adelaide Steve Georganas MP and National Seniors Australia's Chief Advocate Ian Henschke who enjoyed the opportunity to engage with attendees and service providers.
Steve Georganas MP said the expo was a great opportunity for people to learn more about the positive ageing services and activities available in our community.
"Everyone deserves to age with dignity. It's important to spread the word about services available, as many people may not be aware of the support they can access. It's wonderful to have this Expo for older adults to connect with service providers and learn how to navigate the aged care system, which can be really tricky to navigate sometimes."
Riina regularly takes part in the Aged City Living program at Hutt St Centre and found the Expo a valuable event.
"The Expo was really great. I spoke to lots of stallholders and even brought a friend along with me. This kind of event is so important to connect with helpful services."
Attendees were also treated to a live music performance by the Tin Lids Band. One of the band members shared that he has turned to Hutt St Centre for support nine years ago when experiencing homelessness, and was excited to be back and playing at the Expo.
Thank you to all the organisations who hosted stalls offering life-transforming information and access to services for older people at risk of or experiencing homelessness.
Most of all, thank you everyone who came along to the Expo. Thank you for trusting us, and being part of a community committed to ending homelessness for everyone.