The gift of warmth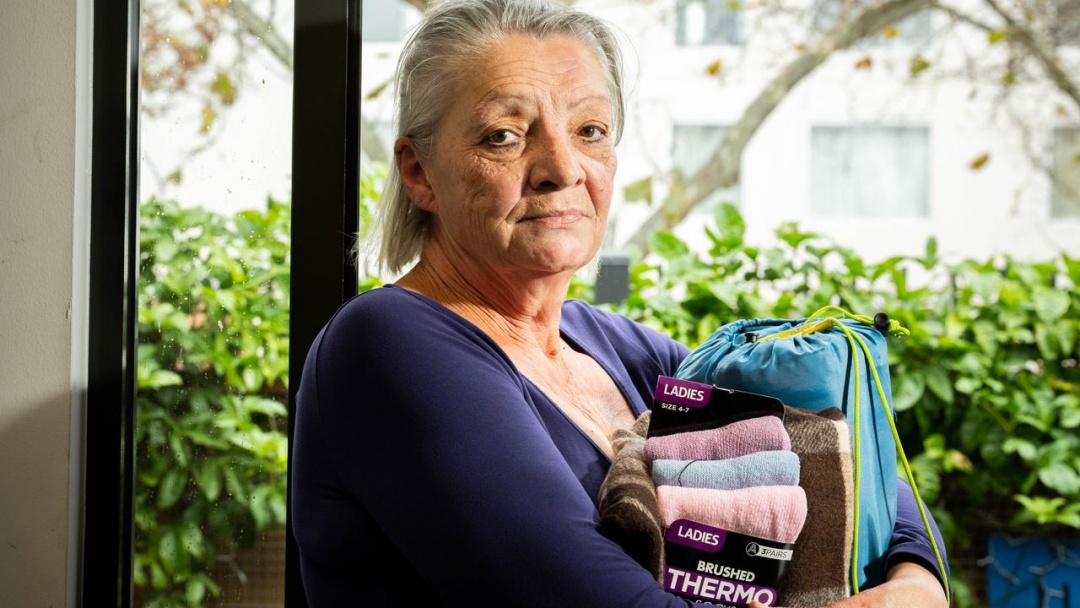 If you picked up a copy of The Sunday Mail recently, you might have seen a double-page spread sharing the stories of three people – Christopher, Mirjana and Chelsea – who fought back from homelessness with the support of services like ours.
The Sunday Mail editor, Paul Ashenden, writes:
"Christopher, a 49-year-old former crane operator, breaks down in tears as he describes his journey back from sleeping in a tent under the Semaphore Jetty for six months.

Mirjana is a 60-year-old grandmother who spent months carting her quilt around the streets of Adelaide, looking for a shelter and a safe place to sleep.

Their lives are just the tip of the iceberg when it comes to presenting the big picture of homelessness in South Australia.

There are thousands more like them. Each story boasts its own unique elements, but they have one common theme: No one wants to be homeless.

Some couch-surf with friends and family for as long as they can. Then they might live in their cars for a while.

And if their luck doesn't turn, they'll eventually find themselves sleeping rough, roaming around city streets searching for somewhere dry and safe to put down for the night.

A spiralling rental crisis – fuelled by astronomical cost-of- living increases – is forcing more people out of their homes."
This feature marked the launch of The Sunday Mail Blanket Appeal, which first began in The Great Depression to support South Australians in need and continues as the newspaper's longest-running charitable initiative.
Funds raised by The Advertiser Foundation through this appeal will be shared between Hutt St Centre and Catherine House, enabling us to purchase essential supplies to help the growing number of people experiencing homelessness get through the long winter ahead.
A special thank you to Hutt St Centre clients, Christopher and Mirjana, for sharing their lived experiences, to our friends at The Advertiser and The Sunday Mail for their generous support, and to people like you who share our vision to end homelessness.