Code Blue: 21-23 June, 2023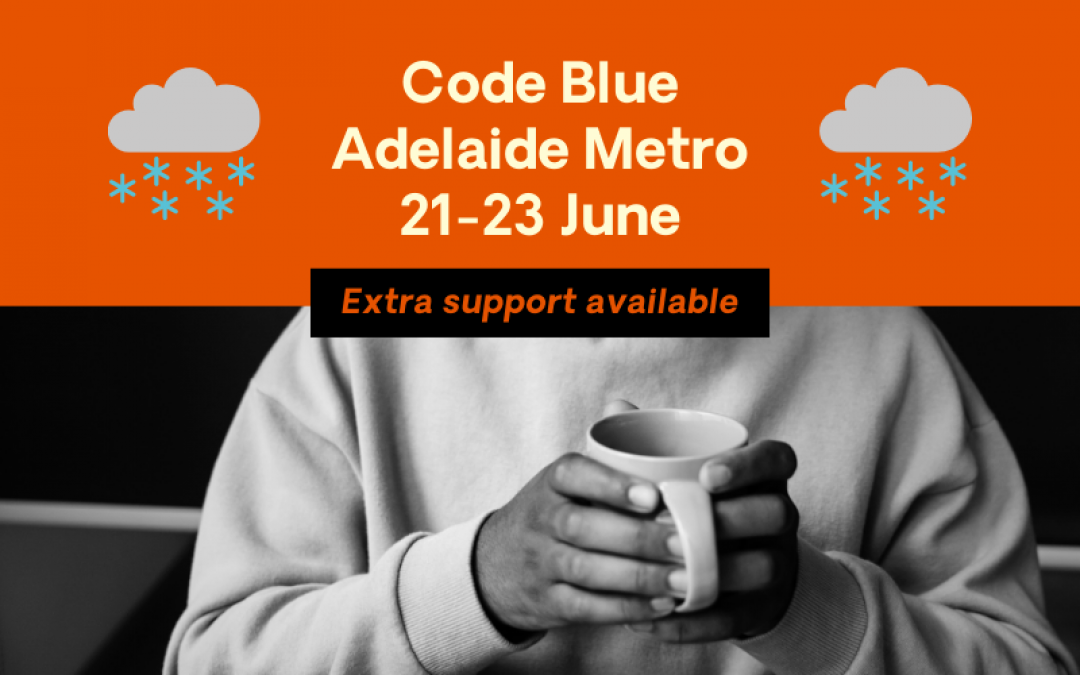 CODE BLUE: ADELAIDE METRO, 21-23 JUNE
Due to icy weather across South Australia this week, SA Housing Authority has announced a Code Blue in Adelaide from 5pm Wednesday 21 June until 9am Friday 23 June.
With extended opening hours, Hutt St Centre will be here for people experiencing homelessness, offering a warm welcome, a wholesome meal, and a safe place to take shelter from the elements.
We are open on Thu 22 June, 7:15am – 4:30pm
Find us at 258 Hutt Street, Adelaide
We're proud to work alongside the following services to ensure people experiencing homelessness have the support they need to be safe and well:
Westcare Centre – open from 5pm for overnight accommodation.
Toward Home Alliance Resolve Team – additional outreach support from 7am-8pm.
Adelaide North West Homelessness Alliance – assertive outreach will be in place.
Need help now?
Thank you to our generous community for ensuring we can be here for people when they need us most!