One giant leap for manKIND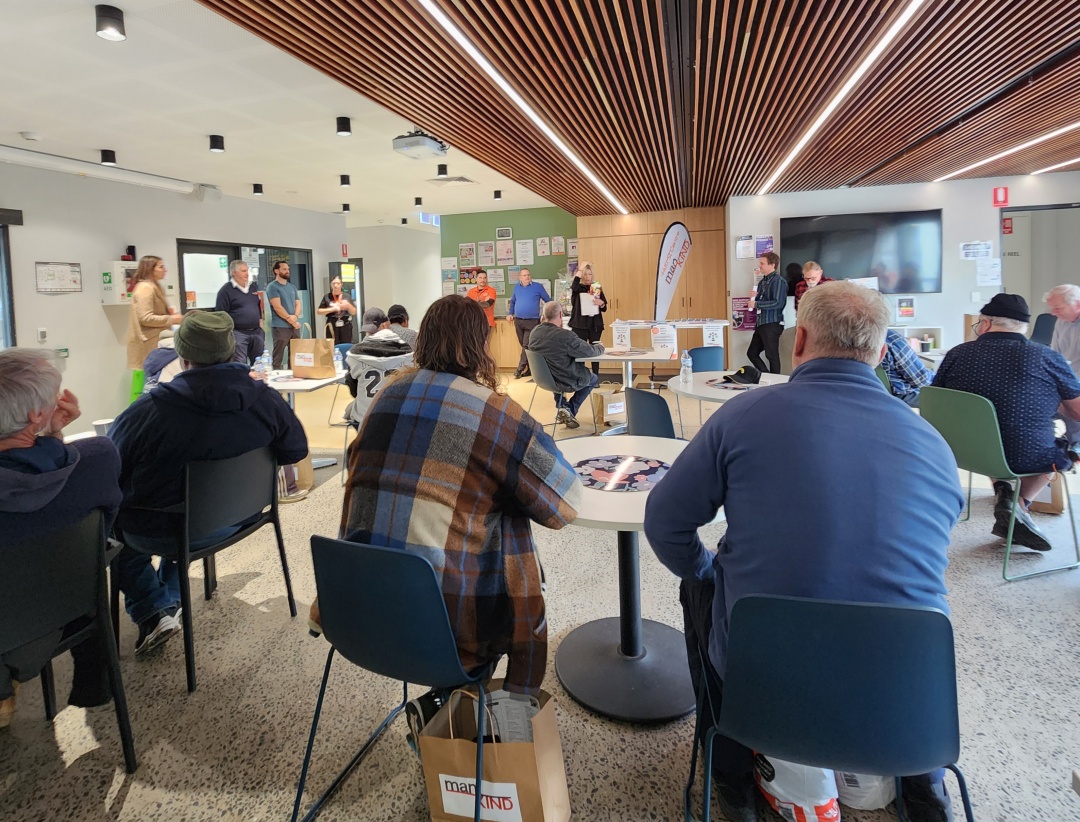 A year ago, we introduced IGNITE – a monthly event to empower women at risk of or experiencing homelessness.
Women account for around a third of people accessing our essential health and wellbeing services, and we're proud to offer this safe and welcoming space with support tailored to their specific needs.
As a result of the resounding success of IGNITE, we've now introduced manKIND – a monthly program to provide specialised support, resources and opportunities for men at risk of or experiencing homelessness.
The initiative launched during Men's Health Week, 12-15 June, with activities and guest speakers on topics like mental wellbeing, respectful relationships, health and fitness.
Around 60% of men are rough sleeping when they first seek our support, and nearly half are experiencing mental health issues, so this tailored support is vital.
A special acknowledgement and thank you to Hutt St Centre Ambassadors, Matt Tarrant and Justin Westhoff, along with Trent Dumont from the Port Adelaide FC who supported our Men's Health Week activities.
Shoutouts also to Luke McLean, Neami National's Urgent Mental Health Care Centre, SAMESH, Relationships Australia SA and Nurse Dan from RDNS Silverchain for empowering people to make positive changes and take control of their health and wellbeing!
Most of all, thank you to all the people who took part in our Men's Health Week celebrations. Thank you for trusting us, sharing your experiences, and being part of a community committed to ending homelessness – for everyone.