Celebrating World Environment Day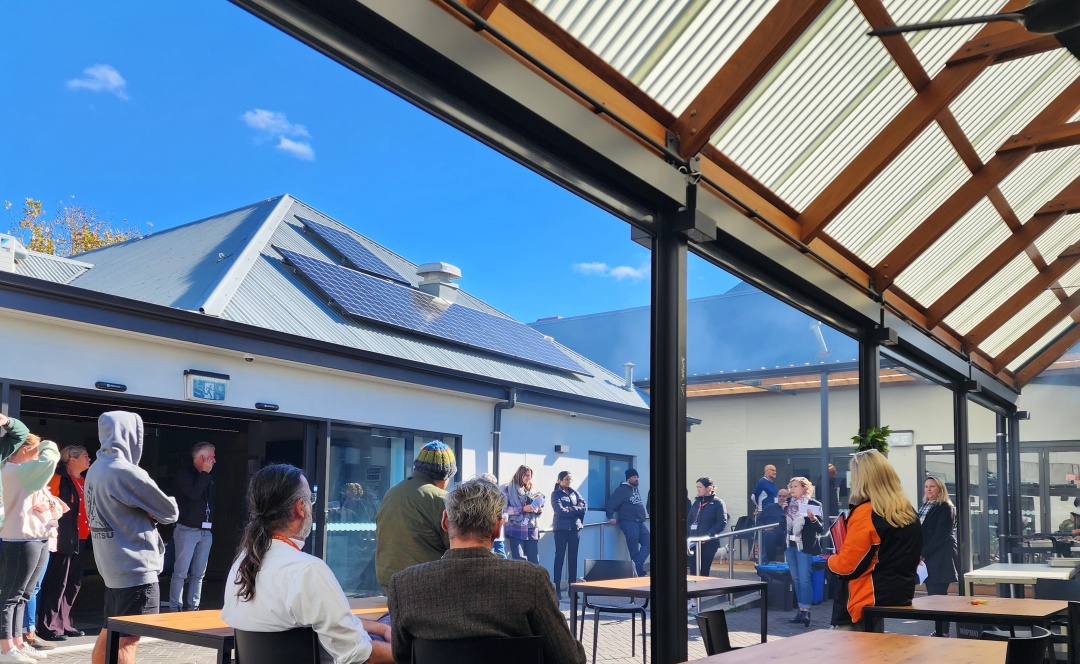 Happy World Environment Day! Here at Hutt St Centre, we know helping people and saving the planet go hand in hand. And thankfully our supporters agree.
When Dr Jasper and Melissa Lee decided to combine their commitment to ending homelessness with their passion for environmental sustainability, they generously reached out to us to donate the purchase and installation costs of a 29.04 KW Tindo Solar system!
The system will save us about $10,000 annually, which is no small feat when you're running a commercial kitchen, industrial washers and dryers, and year-round heating and cooling to help people doing it tough.
Best of all, the funds saved will go directly into program delivery and supporting people at risk of or experiencing homelessness.
The solar initiative also enables us to contribute to City of Adelaide's Carbon Neutral Strategy, which aims to have net zero carbon emissions within the city by 2025.
Our CEO, Chris Burns, said: "This innovative initiative demonstrates the power of partnership between philanthropists, for-purpose organisations, the private sector and local government."

"Great things can be achieved for both the environment and some of the most vulnerable people in our community when sectors come together for a common purpose."
This project was truly a collaboration. Along with Jasper and Melissa, Adelaide City Council supported the program through its carbon-neutral sustainability incentives scheme.
It was also supported by Australia's only solar panel manufacturer – Tindo Solar, who offered their locally-made solar panels at a significant price reduction.
Jasper and Melissa have generously supported Hutt St Centre over many years, but this project is particularly close to their hearts.
"We wanted to support Hutt St Centre in a way that benefits both people experiencing homelessness and environmental sustainability, by reducing carbon emissions," Jasper said.

"The solar panels will not only reduce energy consumption, but they'll save money for Hutt St Centre, which can be redirected to activities that will directly benefit the most vulnerable people in our community."

"We believe climate justice is social justice, and philanthropy that can amplify these benefits in conjunction with industry and government is a power to bring about long-term change".