National Sorry Day 2023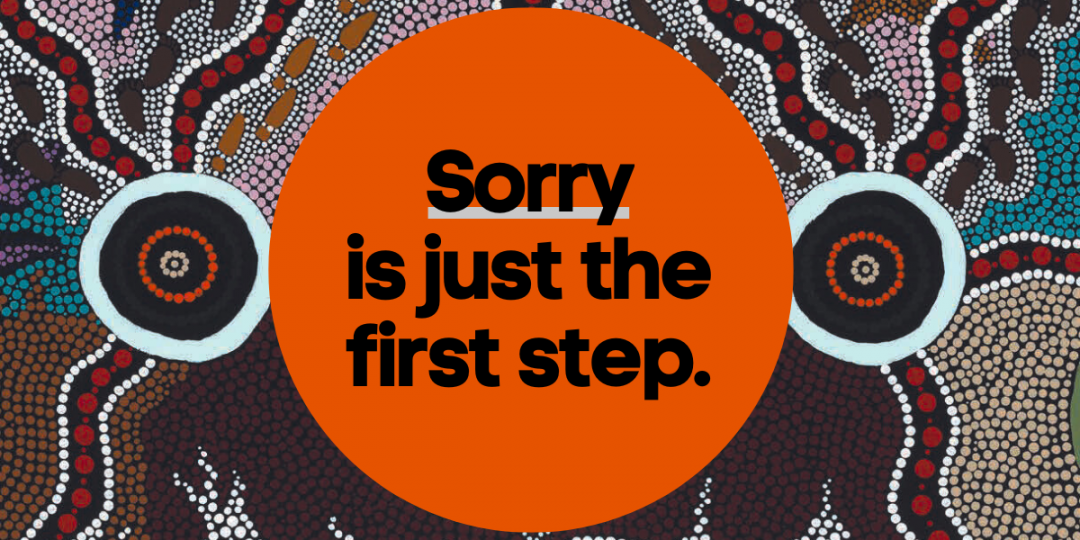 Sorry doesn't fix everything. But healing harm always begins with an apology.
Today is National Sorry Day, when we remember the harm done to Aboriginal and Torres Strait Islander people who were forcibly removed from their families and communities – now known as The Stolen Generations.
Forced assimilation policies by successive governments perpetuated the myth of Terra Nullius, denying the humanity, histories, and cultures of First Nations people.
Today is an opportunity to acknowledge the strength of Stolen Generations Survivors and reflect on how we all need to play a part in the healing process for our people and our nation.
Tomorrow marks the beginning of National Reconciliation Week, when all Australians are called upon to be a voice for generations. Any steps toward Reconciliation must begin with listening to the voices of Survivors – and acknowledging the harm done in our country's name.
Creating a more just, equitable and reconciled country for all Australians is a choice that requires daily work from each of us. Learn more about being a voice for generations by visiting Reconciliation Australia and Reconciliation SA's websites.
Traditional art by Kokatha and Pitjantjatjara artist, Matty Moore, created for Hutt St Centre's Innovate Reconciliation Plan.