Thank you to our outstanding volunteers!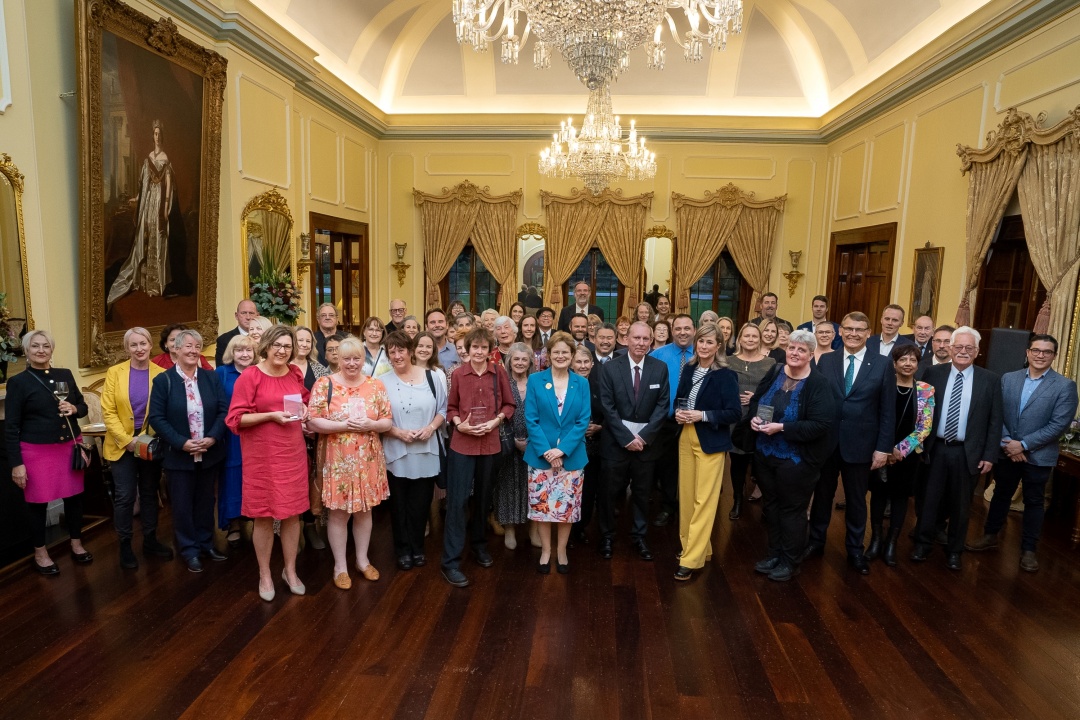 This week is National Volunteer Week! And to launch the week in style, we celebrated our amazing volunteers with an award ceremony at Government House.
Thank you to our Patron, Her Excellency the Governor of South Australia, for supporting Hutt St Centre and warmly welcoming our volunteers.
It was a great evening to reflect on the important role volunteers play in shaping our community. Around 230 people regularly volunteer at Hutt St Centre, and we are so grateful for their time, skills, and compassion.
Her Excellency presented six Volunteer Awards, each reflecting the values of Hutt St Centre.

Respect for Each Other – Shows a high regard for the worth and dignity of the individual. Awarded to Natasha.
Provide Quality Services – Responding to the needs of others in a caring and professional way. Awarded to Julie.
Encourage Simplicity – Acting with honesty and integrity and communicating in a direct and transparent way. Awarded to Natalie.
Advocate – Representing and supporting the cause of the most vulnerable members for society. Awarded to Elin.
Boundless Creativity – Boundless creativity and innovation in service delivery. Awarded to Lisa-Marie.
The Ruth Kobylanski Award – Outstanding Volunteer Service Award. Awarded to Robyn.
Congratulations to all our award winners! And to all our wonderful volunteers during this special week. Thank you for your unwavering kindness and care for people at risk of or experiencing homelessness.
L-R: Elin, Natasha, Lisa-Marie, Her Excellency Frances Adamson AC, Julie, Robyn and Natalie.