Celebrating National Volunteer Week 2023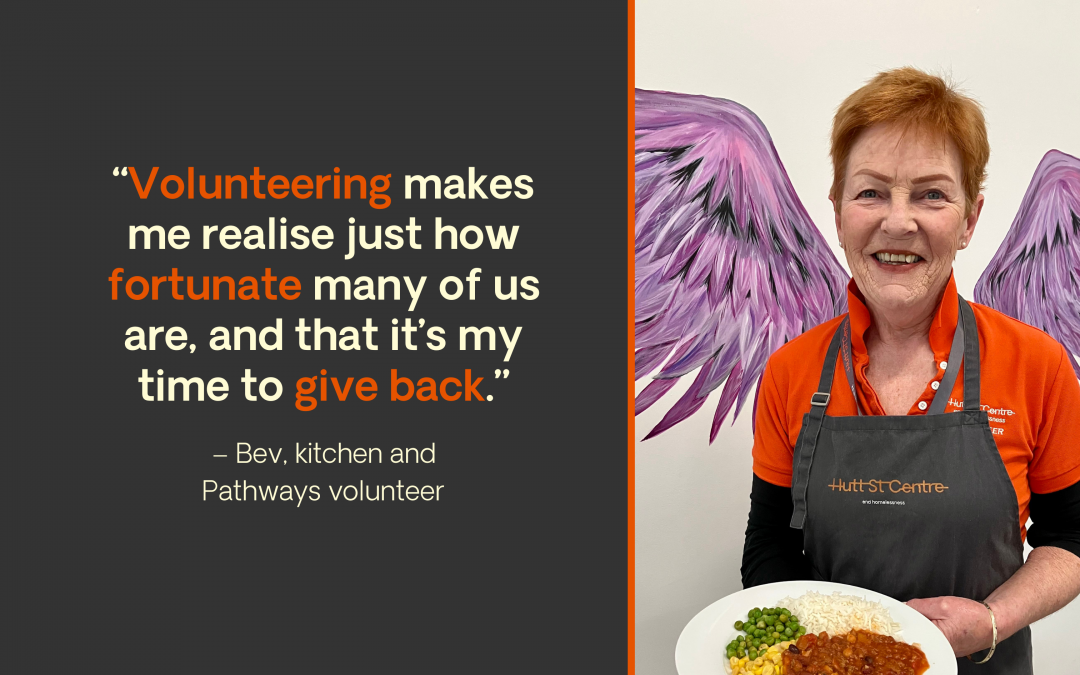 It's National Volunteer Week! (15-21 May)
This year's theme is 'The Change Makers'. It's fitting because every day, volunteers like Bev truly make change possible.
Hutt St Centre's 230 volunteers make a life-changing difference for people at risk of or experiencing homelessness.
Through their compassion and dedication, they ensure Hutt St Centre remains a place of connection and support for more than 2,000 people who walk through our doors each year.
Volunteers make our work possible – from helping in our kitchen, laundry and locker facilities to supporting our Pathways and Pastoral Care programs, and so much more.
They wholeheartedly give their time and skills to ensure people who are doing it tough can find a warm welcome and a fresh start at Hutt St Centre.
Bev, who volunteers in our kitchen and Pathways cooking group, says:

"Volunteering makes me realise how fortunate many of us are, and that it's my time to give back..."

"Serving meals is only part of the work – I'm happy to be there as a listening ear. Everyone has stories that they want to tell you, so our role is to listen."
Over the coming week, we'll be sharing highlights from our National Volunteer Week celebrations. Thank you to each and every Change Maker who shares our vision to end homelessness!