A practical way to make a difference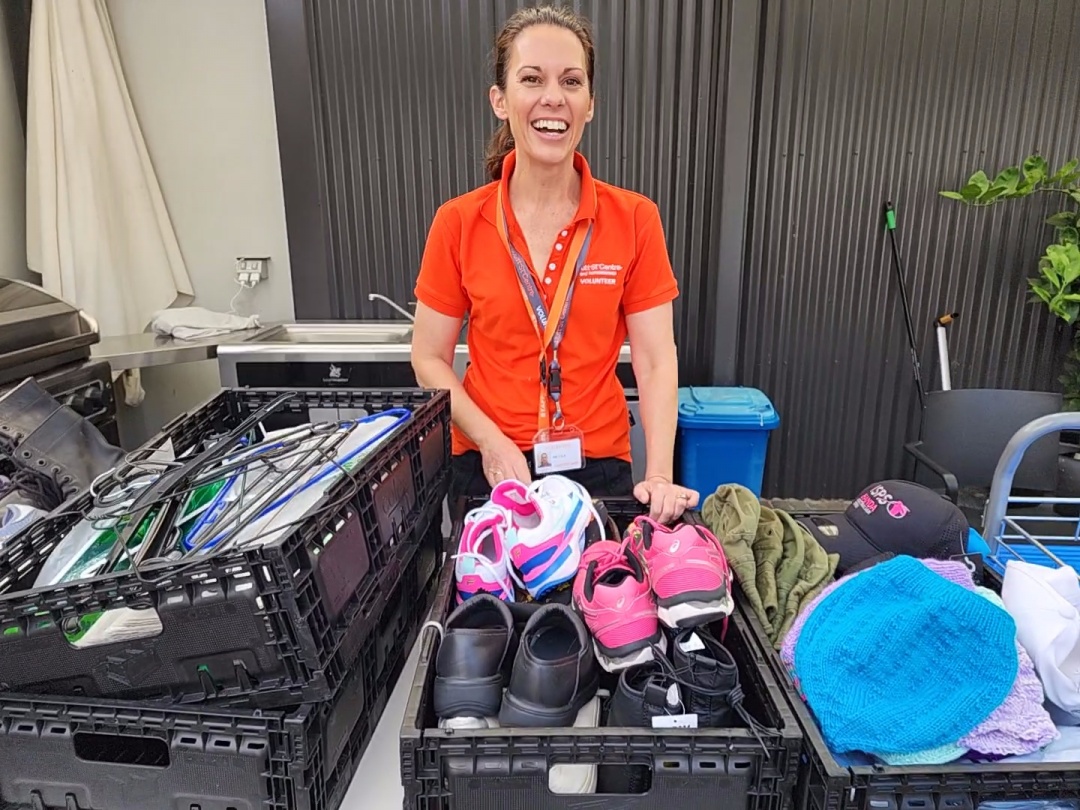 Popping on a fresh pair of socks is one of life's simple pleasures.
But just imagine you've been sleeping rough. Your shoes and socks are wet and worn through. You haven't been able to shower or wash your clothes in days.
What might a pair of clean, new socks mean to you then?
In the past year – thanks to your kindness – we've been able to give care and comfort to people at risk of or experiencing homelessness by providing 9,997 material aid items. Along with hundreds of pairs of socks, this includes essentials like jackets, boots, belts, toiletries, and personal care products.
Shockingly, the demand for this service has grown by 110% from the previous year – which just goes to show how many people are doing it tough right now.
Thankfully, when people in South Australia fall on hard times with nowhere else to turn, they know Hutt St Centre is here for them. And that's because of you.
Every Tuesday, our team hosts a free pop-up shop to give people the chance to browse, try on items, and have the dignity of choosing what they want to wear.
Material Aid Volunteer, Nicola, says:
"It's really important that the items we give to people are either brand new or in excellent pre-loved condition. When people are feeling down on themselves, it's our job to help build them back up. This service is a simple but vital way of restoring someone's confidence and hope."
Thank you to Volunteers like Nicola and generous supporters like you for making our work possible.
Would you like to donate items for people doing it tough?

We gratefully accept donations of new and good-quality pre-loved items to give free of charge to people experiencing homelessness.

For health, hygiene and dignity, we're unable to take secondhand items that are in a condition you would no longer wear yourself. This includes no secondhand socks or undies. Click here for more information on donating goods.

We're also grateful for financial donations that enable us to purchase the items we need in bulk. To make a donation, please click here.

Thank you again for your kindness.