It's never too late to pay kindness forward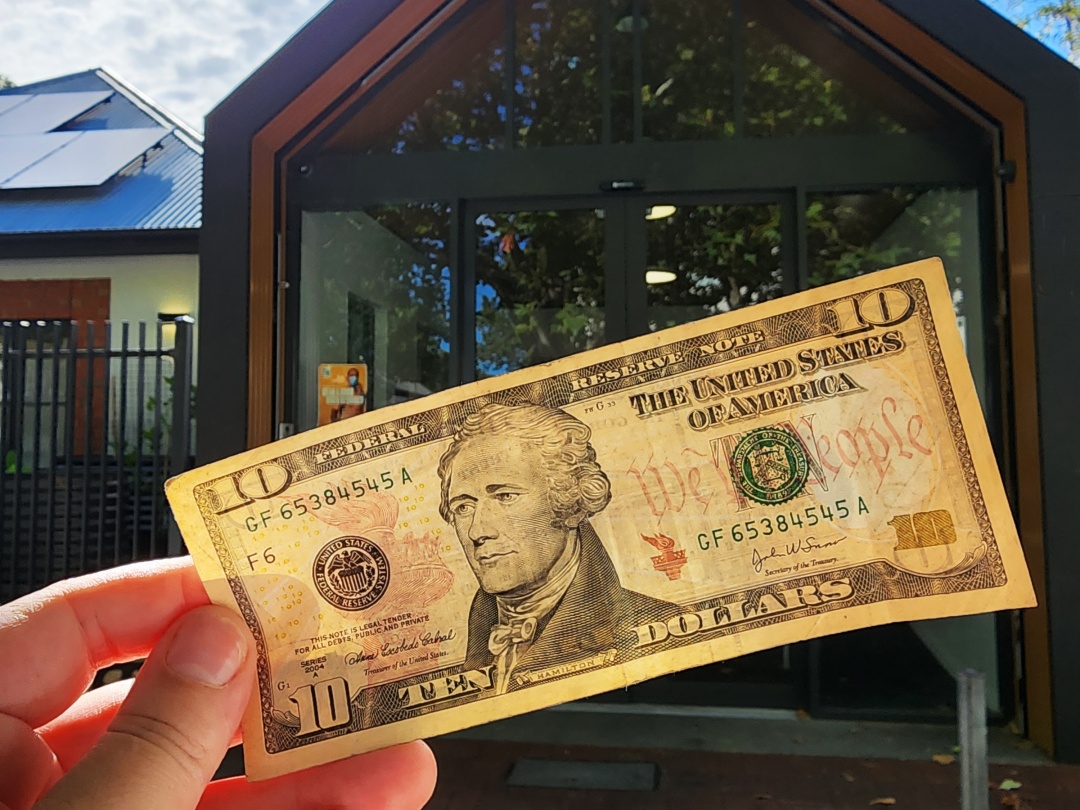 Last week, we received a donation with a touching backstory from a local woman named Cass*. This is what she wrote:
"I am writing to you to send a very overdue donation courtesy of a gentleman I met in Philadelphia in 2007.

Some years ago, as a Director at the old Royal Adelaide Hospital (RAH), I had oversight of a team supporting people experiencing homelessness when they presented to the RAH Emergency Department.

I was fortunate enough to be awarded a scholarship to travel to the US and visit Homelessness Services in New York, Philadelphia and Boston.

During a tour of a transitional housing facility in Philadelphia, a gentleman named Dan* came up to me as I was leaving. He gave me a US $10 note to 'help people like him in Australia'.

It was an extraordinary, generous act because he was, at that time, a resident of the facility.

I used the $10 note many times as an illustration when I gave talks and presentations about homeless services and we did, in fact, receive funding to provide transitional beds for some time.

When I left the RAH nearly ten years ago, the note was tucked away in some paperwork and only recently came to light again. So now I am enclosing it in this letter for you to do what you see fit.

I wish you well in the work that you do at Hutt St Centre."
One $10 note from a man doing it tough in Philly to a healthcare worker advocating for homelessness services in Adelaide, and now onto Hutt St Centre where this gift will provide a warm welcome, a nutritious meal, and a hot shower for someone else seeking a fresh start.
A very special thank you to Cass and Dan for showing us, once again, that kindness knows no bounds.
*While this story is true, some minor personal details have been changed or omitted to maintain privacy.