So much more than a load of laundry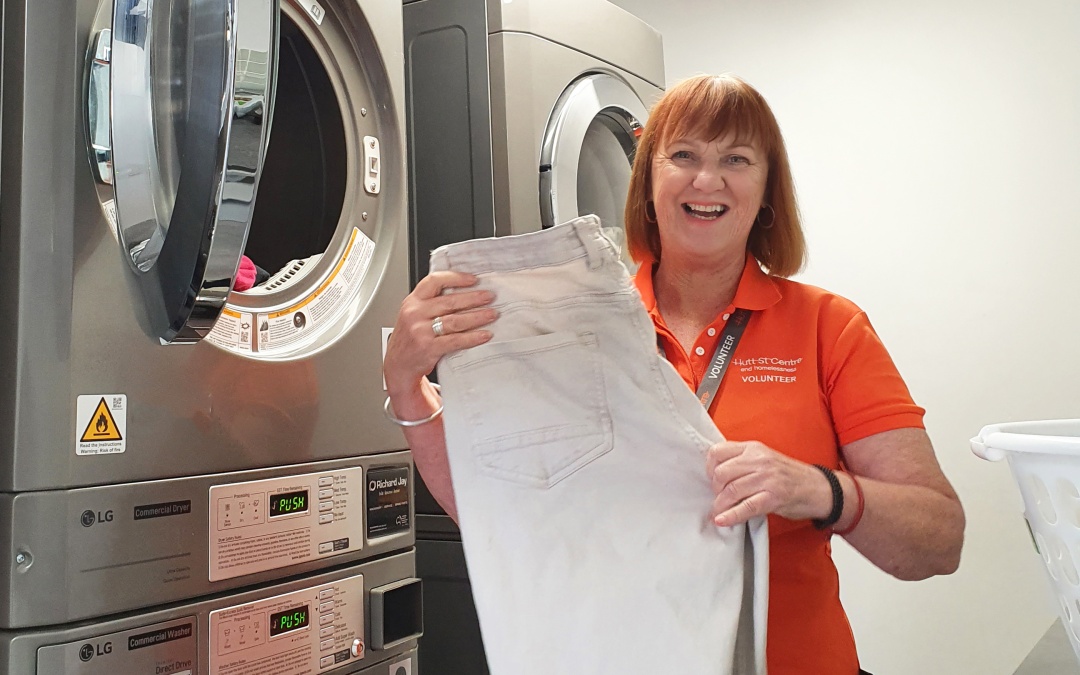 How many times did you load up the washing machine in the past year? Whatever your guess, you can safely add another 2,112 baskets full of freshly washed, dried and folded laundry.
That's how many loads of clothes and bedding we've been able to take care of – thanks to you. And it's a 61% increase from the previous year, which just goes to show how many people are doing it tough in our community right now.
A service like this makes all the difference for people experiencing homelessness. As Eric* recently told us:
"Being homeless doesn't mean you've lost your self-respect. It doesn't mean you don't feel shame...
"One of the worst moments of my time sleeping rough was having to go to a job interview unshowered and in dirty clothes. So when I found Hutt St Centre, I vowed 'never again.'
"Now I have a home of my own. Hutt St helped set me up with this place and gave me all the furniture and appliances I needed, including a brand-new washing machine.

"It might seem simple but it's actually life-changing. I'll never take for granted what it means to be able to have a shower and wash my clothes when I need to."
Thankfully, when people like Eric fall on hard times with nowhere else to turn, they know Hutt St Centre is here for them. And that's because of you.
Thank you for making this service possible.
*With respect to the person who has kindly shared their experience, this name has been changed to maintain their privacy. Thank you for understanding.