IGNITE Expo sparks joy for women experiencing homelessness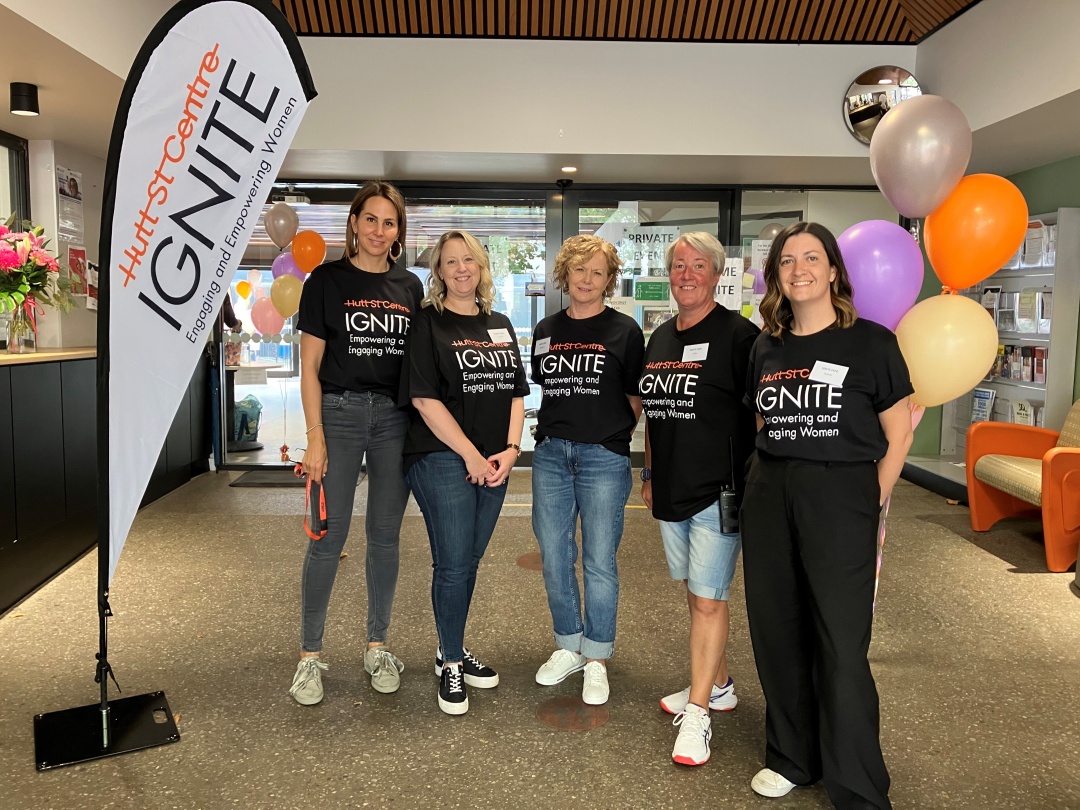 Did you know one in three people seeking support at Hutt St Centre are women? And two in five have sadly experienced family or domestic violence.
That's why we're so proud to have introduced IGNITE – a monthly wellbeing event to support women seeking a fresh start on their journey to homefulness.
This group has been life-changing for many participants. Regular attendee, Caitlin*, recently shared:

"I'd feel very alone and isolated if it wasn't for IGNITE."
Off the back of the program's success, we were thrilled to host the inaugural IGNITE Expo last week to promote health and wellbeing for women at risk of or experiencing homelessness.
The initiative welcomed more than 50 women to connect with service providers from around 20 organisations, including TABOO, SHINE SA, Catherine House, TAFE SA, Australian Migrant Resource Centre, Relationships Australia SA and many more.
Guests enjoyed a decadent high tea, live music by Sophie Ford, craft with Calamity Tash, relaxing massages, goodie bags, hygiene and beauty products, and their choice of new clothing – all designed to provide a much-needed confidence boost and sense of dignity for women doing it tough.
Hutt St Centre Ambassador and celebrated Paralympic Gold Medallist, Katrina Webb-Denis OAM, also spoke to guests about what it means to own your story and learn to love your differences.
First-time participant, Skye*, told us:

"Today felt like my birthday! Thank you to the amazing, beautiful souls who made it possible."
We echo Skye in saying a huge THANK YOU to all the organisations who joined in bringing the IGNITE Expo to life, and to Katrina for encouraging guests to find new confidence in themselves. Thanks also to wonderful people like you for your ongoing support.
The kindness of this community truly changes lives.
*Names have been changed to maintain the privacy of the people who have kindly shared their experiences.