Grassroots gardening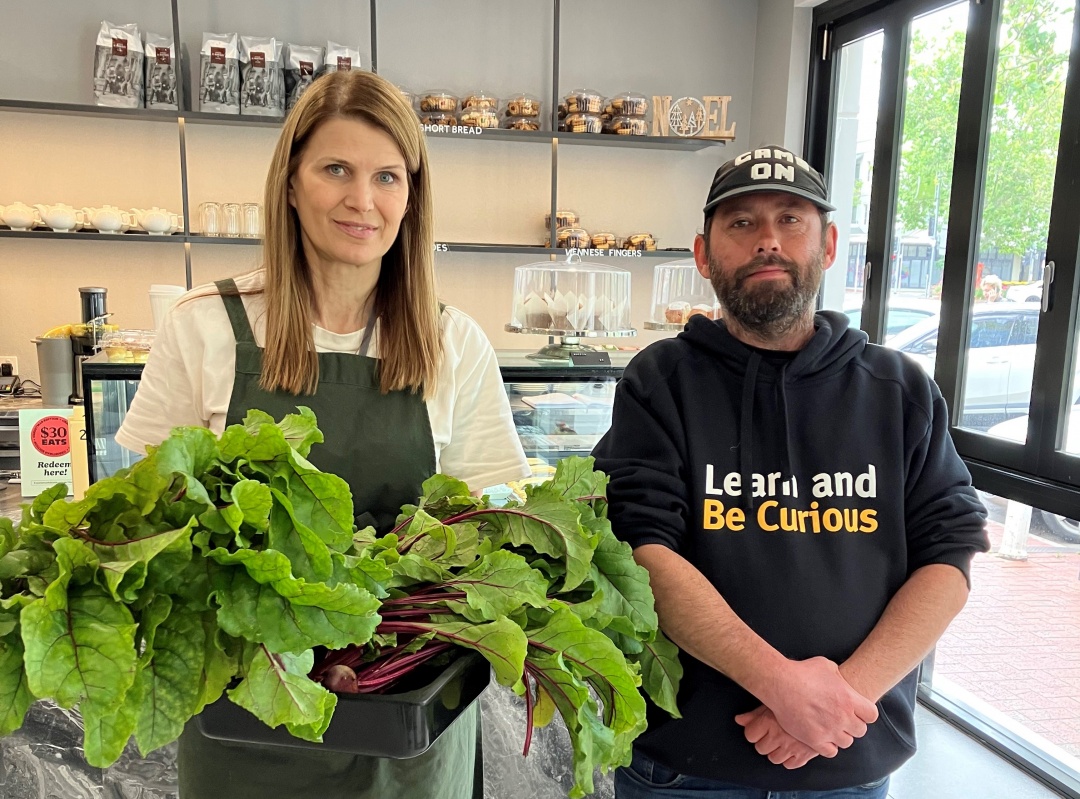 Gardening takes lots of thyme and effort – as participants of Hutt St Centre's Gardening Group know so well.
The group meets weekly, and for the past year, they've been faithfully nurturing a whole range of edible plants. Their hard work finally came to fruition recently with a plentiful harvest!
When Robert takes part, he likes to water the lettuce, cucumbers and tomato plants, and help with the harvest. The group avoids using pesticides to keep the produce organic and help care for the environment, so Robert's diligent eye ensures the plants stay healthy and free from pests:
"It's important to look after the plants, and to keep the snails and other pests off. You have to check the plants regularly."
Another group member, Peter, spends his mornings watering the plants, and setting up and maintaining the garden beds:
"I don't think of myself as much of a green thumb, but I enjoy learning new skills and now reaping the fruits of our hard work. Getting to share what we grow is a really good feeling."
Peter delivered a bounty of beetroots to local business, Parco Espresso + Wine Bar, who put them to use making fresh, colourful juices – don't they look radishing! *boom tish*
Hutt St Centre's Kitchen Manager, Pete, used the fresh lettuce in salad rolls for lunch, meaning the group's hard work also helped to nourish people doing it tough in our community.
The Gardening Group is built on the philosophy that getting your hands dirty in the garden requires plenty of patience and persistence to see results – but it's well worth the effort. Having access to freshly grown vegetables is important for physical health, and learning new skills supports positive mental health and personal wellbeing.
So a big shout-out to Robert, Peter and the other Gardening Group members for all your investment in caring for and growing the plants – and paying it forward to our community.
Thank you to our wonderful supporters. Your kindness ensures that Hutt St Centre can offer regular wellbeing and skill-building opportunities, such as Gardening Group – helping people to flourish with new confidence and self-belief.