Adelaide Summer Orchestra supports ending homelessness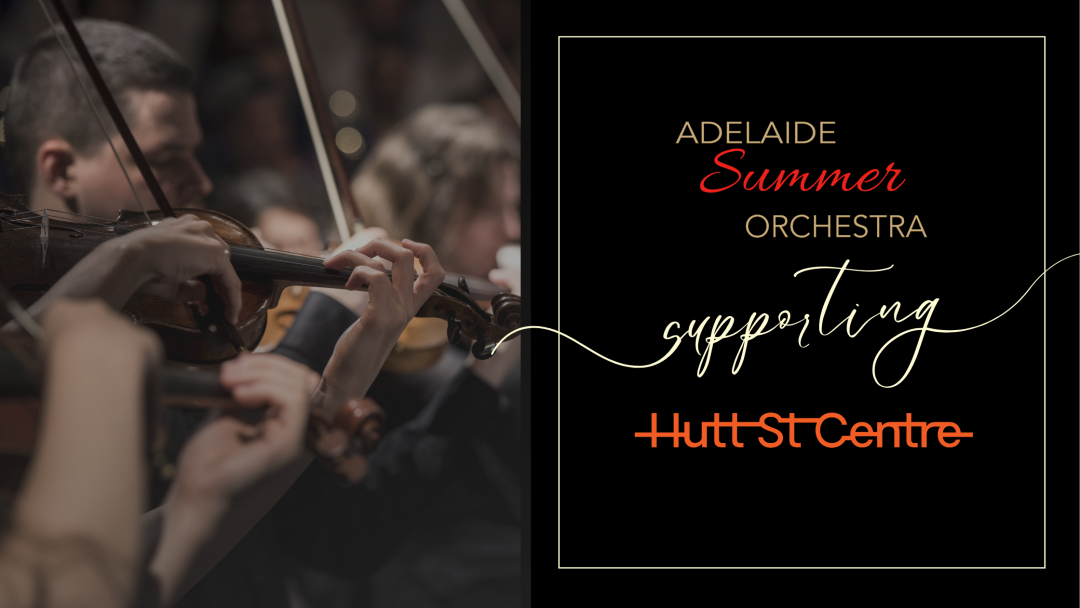 Have you ever wondered about all those students that study music at school, then choose another career but never lose their interest in music? The Adelaide Summer Orchestra came into being because of this love of music.
Most large orchestral works are only available to professional orchestras but the idea that top-ranking amateurs could achieve the same pleasure and challenge was the motivation behind the creation of this orchestra.
Each year, the Adelaide Summer Orchestra hosts a classical concert with proceeds supporting a local charity – and this summer, Hutt St Centre is thrilled to have been chosen.
The concert will feature Nicholas Braithwaite as Conductor and Andrew Haveron as Soloist, joining the orchestra to perform music from Strauss, Korngold and Bernstein.
Tickets for the 2023 Adelaide Summer Orchestra are on sale now for just $30 at adelaidesummerorchestra.com.au
A special thank you to the Adelaide Summer Orchestra for supporting people experiencing homelessness over the tough summer months with this wonderful community initiative.