Every person is visible at Hutt St Centre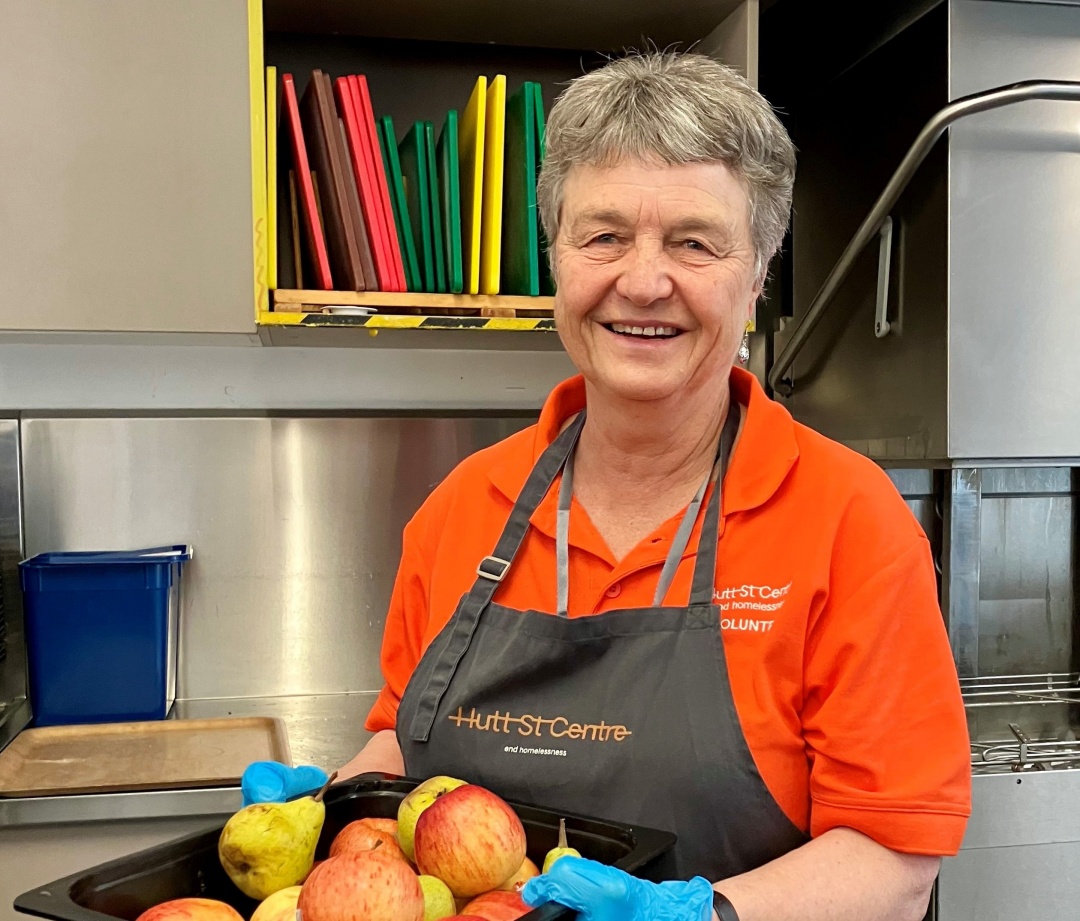 Our volunteers come from different walks of life, but together share the same heart for making a difference.
Introducing Annette. She's been volunteering each Friday morning in our Dining Room for a year and a half.
The Dining Room is run by Kitchen Manager, Pete, with the support of regular volunteers who prepare and serve meals for people doing it tough.
It can be intimidating to walk into a busy place like Hutt St Centre, so a warm welcome makes all the difference. That's where Annette comes in:
"Often when people visit for the first time, they walk up to the counter and think they have to serve themselves. I love that we invite them to take a seat, and serve them personally."
"It's about dignity, and treating people with respect – sharing a smile with everyone, and making sure they feel visible."

"I think people experiencing homelessness often feel invisible. But they're not invisible at Hutt St Centre – we see them, and we're here to serve them."
Annette's choice to volunteer followed her move into semi-retirement from teaching:
"When I started, I wanted to be busy and do something to help other people – but now I get so much more back than I give."
Annette's commitment to helping end homelessness is something she's eager to share with her own community.
"I run a junior Lions club at a school. I really enjoyed doing Walk a Mile in My Boots this year with all the students, and part of that was educating them about all the work done at Hutt St Centre."
"The children made these beautiful, colourful cards filled with words of encouragement for people seeking support at Hutt St Centre. It was really helpful for them to learn about homelessness, and shape their attitudes."
Annette has an important message for anyone who might be facing tough times and is thinking of seeking support at Hutt St Centre:
"You might have had experiences where you've lost trust in other people. Having the courage to walk through the doors of Hutt St Centre is the first step to getting help. Just know there are people who care about you and want to support you."
Thank you, Annette, for your kind words and for inspiring action in your own community to help end homelessness. And thank you to everyone in our community, for your relentless support and belief that everyone deserves a place where they belong.