Smiling to make a difference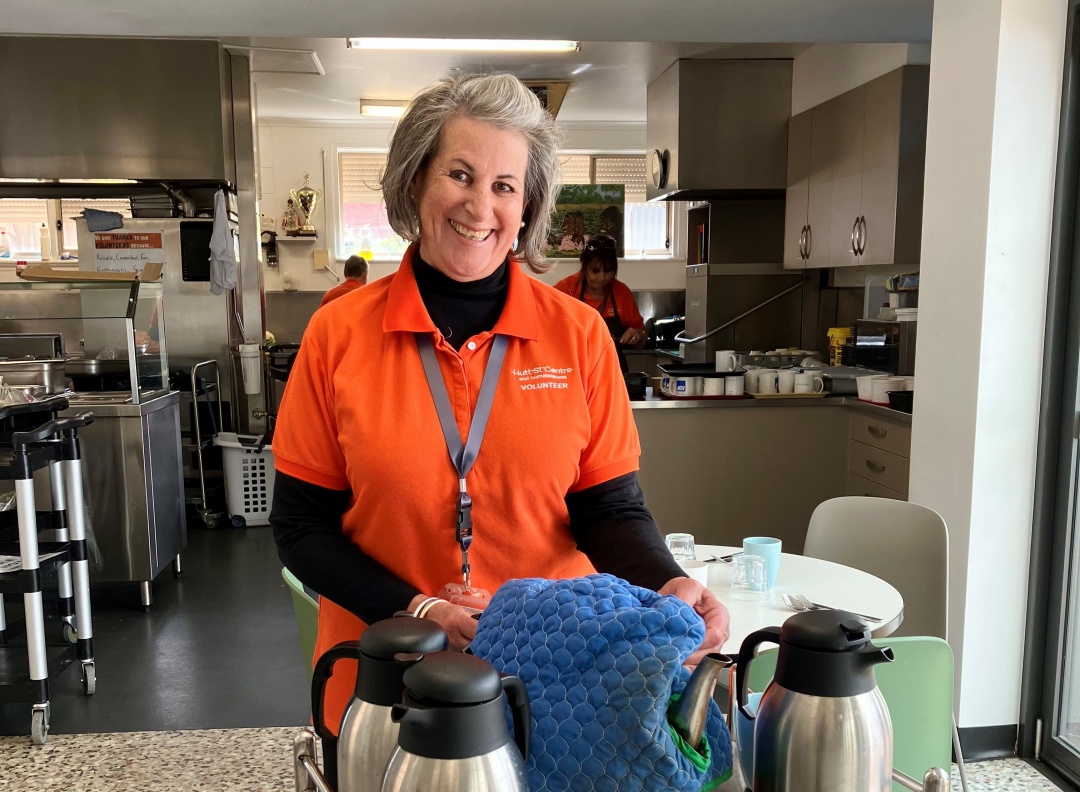 "I love volunteering, I love it better than work."
Meet Caroline. She's a retired Registered Nurse, owner of a miniature Schnauzer named Ziggy, and a word puzzle enthusiast – and she has been volunteering with Hutt St Centre since 2014, showing kindness to people who walk through our doors seeking support.
Caroline knows life is tough, and her personal experience of cancer combined with a strong social conscience to help people fuels her motivation for volunteering:
"Life is not a smooth road for many people, nearly everybody does it tough."
"One day after a visit with my oncologist, I parked right out the front of Hutt St Centre and I'd been thinking about doing something for a long time. I started the car up, then I thought "No, the time is now."
So, I turned the car off, went inside to Hutt St Centre and said that I really wanted to volunteer. They happened to have some opportunities open and so that was how it happened, and I've certainly never regretted it."
A can-do attitude means Caroline has put her hand up for many roles over the years, including volunteering in the office, and helping clients gain their driving learners permit – but the Dining Room is her favourite:
"I've done lots of things at Hutt St Centre, but the Dining Room is the most rewarding to me – I love it! Everyone who comes in for a meal is always really grateful and polite."
"I've also been volunteering with the women's program, Ignite, and that's a really special group. There's a lovely setup in the Centre, with nice placemats, flowers, mandala colouring-in sheets, word puzzles – and then we have a guest speaker. I help prepare the afternoon tea, and assist the ladies to choose new clothing and toiletries for free."
People experiencing homelessness have often sadly seen the worst of humanity. That's why a warm welcome is so important for helping people feel safe when they seek support. But, as Caroline knows, the impact of volunteering goes both ways:
"Volunteering means a lot to me – to think that in some small way we can make a difference to people's lives. Whether just a smile, or a basic chat."

"Sometimes life can be pretty trying, but volunteering warms my heart."
Thank you, Caroline, for your important role in supporting people experiencing homelessness with kindness and compassion.
Thank you to all our volunteers, and our wonderful community of supporters, for your commitment to standing alongside people in their toughest moments as we work to end homelessness.