Empowerment for the future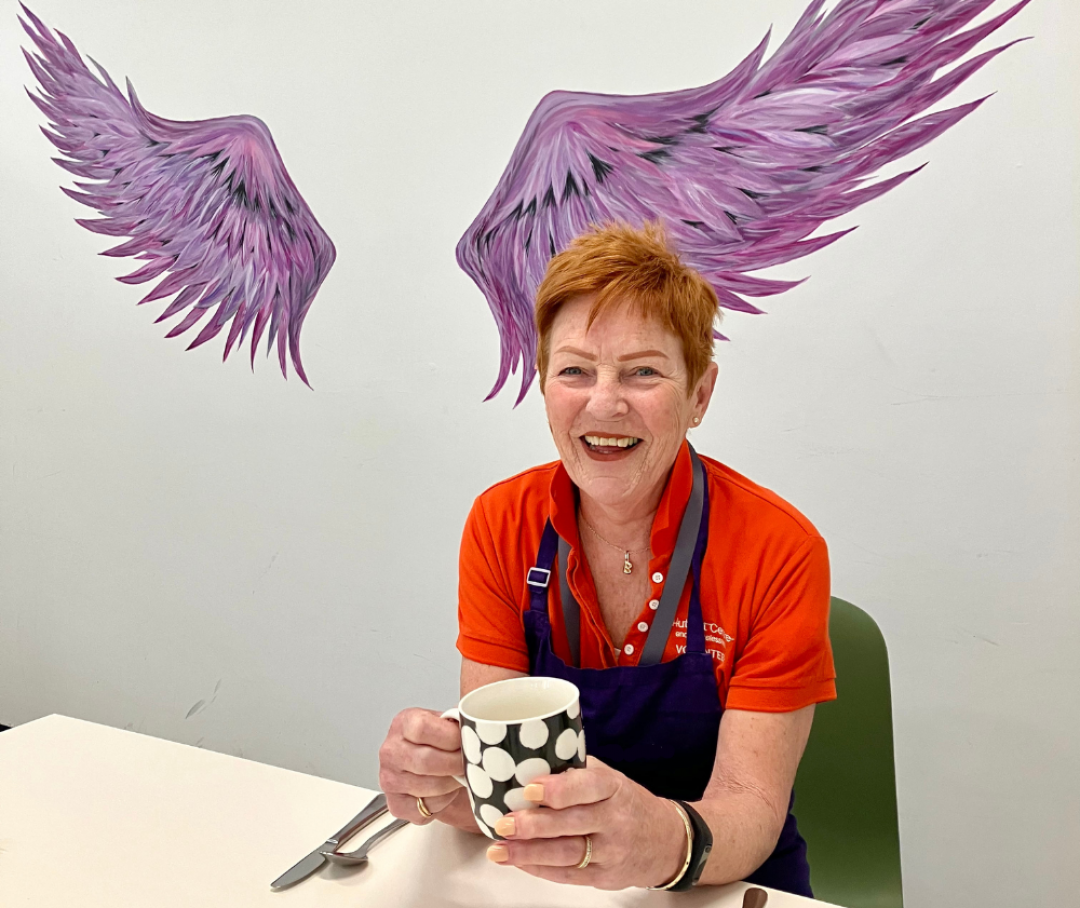 "Volunteering makes me realise how fortunate many of us are, and that it's time to give back."
Meet Bev. She's been applying her love of hospitality and teamwork to volunteering at Hutt St Centre for two years now:
"My last job was as a hospitality trainer. I trained everyone, from young people through to management in big hotels. But my passion was training people with long-term unemployment to support them finding work."
"I'd looked at Hutt St Centre over the years when I was working and thought, 'That's probably for me one day.' And so far, I've found that it is – it's great!"
Bev's experience in the hotel industry has given her insight into some of the social and relational challenges that people experience in tough times.
"In hotels you often get lonely people, and they look at the hotel as their own, and their family becomes the other patrons there."
Sadly, isolation and loneliness are all too common realities for people experiencing homelessness. Knowing this fuels Bev's desire to make a difference:
"I volunteer because I feel it's time to pay it forward. I come in every Friday to help in the Dining Room, and I also volunteer with the Pathways Cooking Program."
"Everybody really enjoys the cooking classes. We've also been to the Adelaide Central Market, visited local cafes, and talked about how different businesses run."
The Pathways Cooking Program is one of many valuable programs at Hutt St Centre helping people to rebuild their lives. Over six weeks, participants learn healthy recipes, safe cooking techniques, budgeting skills and more to empower them for the future.
Bev particularly enjoys volunteering in the Dining Room, where serving food is only part of the picture:
"The teamwork element of volunteering is a big plus; all the volunteers are there for the right reasons. I also really like interacting with people who come in for a meal, and trying to make their day a bit better."
"I'm happy to be there as a listening ear. Everyone has stories that they want to tell you, so our role is to listen."
Thank you, Bev, for believing that all people deserve to have their story heard.
Thank you to all our volunteers and our kind community, for the valuable role you have in ensuring people doing it tough can seek support at Hutt St Centre.