Taryn Brumfitt wins SA 2023 Australian of the Year!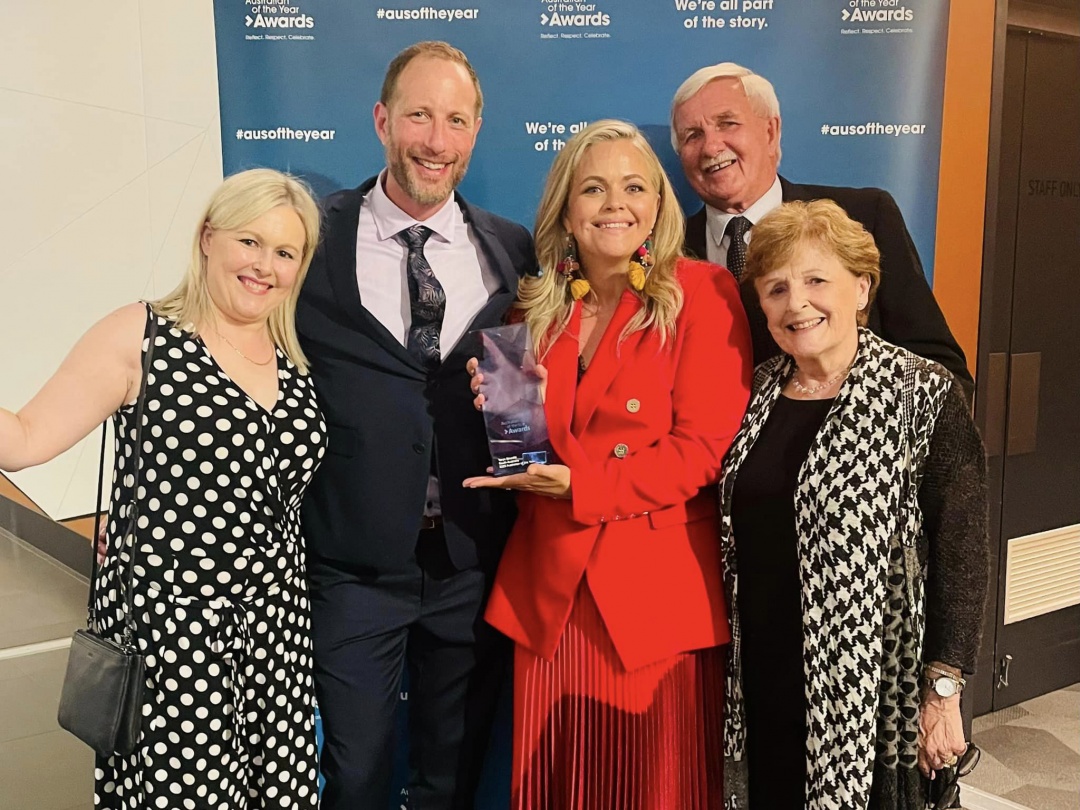 A huge congratulations to Hutt St Centre Ambassador and all-around excellent human, Taryn Brumfitt! Last night, she was deservedly named the South Australian 2023 Australian of the Year and we couldn't be more proud.
Taryn is a filmmaker, speaker, activist and founder of the Embrace Body Image Movement, teaching people the world over to love the skin we're in. She is also a passionate advocate for people at risk of or experiencing homelessness.
Recently, Taryn spent time chatting with the women in Hutt St Centre's Ignite program – a safe and private group that brings women with a lived experience of homelessness together for mutual support, wellbeing and confidence-building.
Participants were moved by Taryn's personal connection to our work and deeply inspired by her journey of self-love. We're so grateful for her support of Hutt St Centre and her commitment to helping people love who they are.
Taryn's latest project is Embrace Kids, sparking conversations that transform the way young people think about their bodies and empower them to create change – in themselves and for others.
In sharing the news of her win, Taryn said:
"I'm dreaming of all the ways I'll use this accolade to further help our kids. Sometimes I have to knock really hard to open doors, now I'm going to use this really weighty trophy to get in quicker! This one's for all the kids – we're going to help you Embrace your magical body!"
Keep up your life-changing work, Taryn!