Coffee for a cause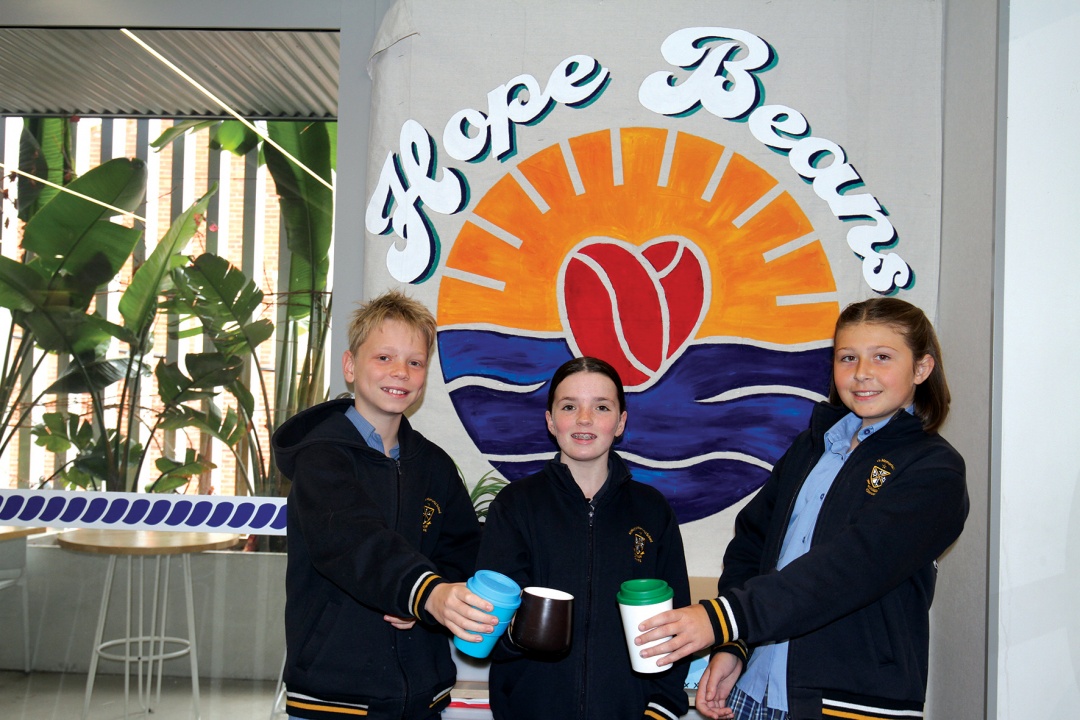 A brew-tiful #FeelGoodFriday story to get you buzzing for the weekend!
Coffee for a cause... A group of innovative Year 6 students St Mary's Memorial School are learning sustainable business skills – and supporting an end to homelessness while doing it.
The Hope Beans SMMS project is in collaboration with Monastery Coffee, and is creating a local and global impact!
Locally, a donation of $5 from the sale of each bag of coffee or box of coffee pods helps ensure Hutt St Centre's services are readily available for people who walk through our doors.
Globally, the coffee is ethically sourced and supports local producers in Uganda to earn a fair income.
Thank you to Archie, Ava and Grace (pictured), Monastery Coffee, and the wonderful St Mary's school community – we cannot espresso enough just how grateful we are for your support, it means a whole latte to us!
Generous support like this means that people at risk of or experiencing homelessness can come to Hutt St Centre and have their essential needs looked after – a warm and nutritious meal, a hot shower, a safe space to store personal belongings, and so much more.
Hope Beans are available whole, ground or in compostable and biodegradable pods. If you'd like to purchase some, you can find them here: huttst.org/HopeBeans
This story is based on this article by The Southern Cross Newspaper.