An extra helping of happiness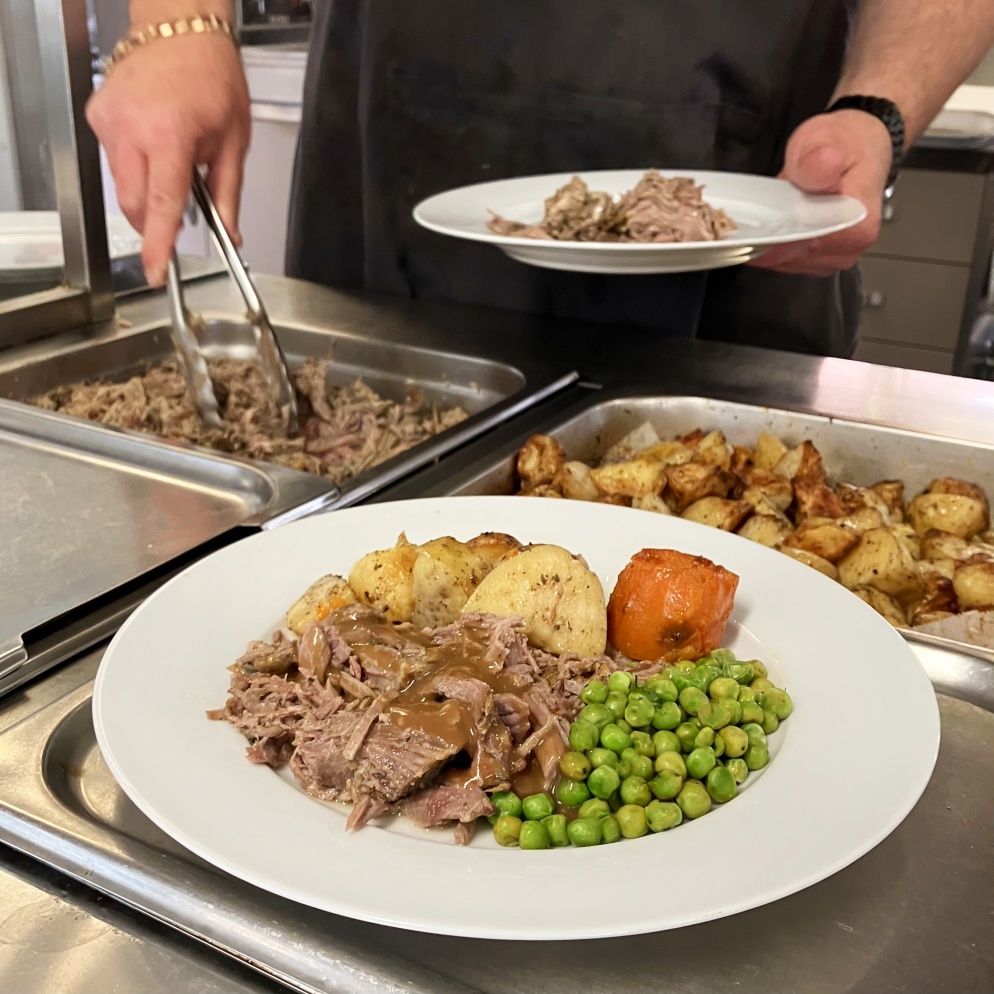 Let's take a moment to celebrate the little things!
For the third week running, our guru of gourmet cooking – Kitchen Manager Peter – and our hard-working kitchen team have scored perfect reviews from people seeking help here at Hutt St Centre.
We installed a "Happy or Not" kiosk in the dining room at the beginning of 2021 and since then, the kitchen team have consistently scored above 95% on the happiness index.
Some of our favourite comments from diners include:

"Very attentive to every individual needs. Beautiful kindred spirits."
"The staff are amazing and the food today is so delicious. I love the pumpkin! Thank you all for serving us."
"Pete has never cooked a meal I've not loved! The lovely volunteers who give of their time, too – unbelievable! All you guys just completely rock! I am well fed, my friends, and HUMBLED! I thank you so very much!"

And this one, that truly warmed our hearts: "Thank you for making me feel like home."
Serving delicious, healthy meals to people doing it tough is a simple but vital way of reminding our dining guests that they deserve dignity and care. A friendly conversation with our welcoming team might be the only kind word they hear all day.
So please join us in congratulating the kitchen team for their hard work! And while we're at it, give yourself a big pat on the back for making our meal service possible – thank you.