Meet Hutt St Hero Riley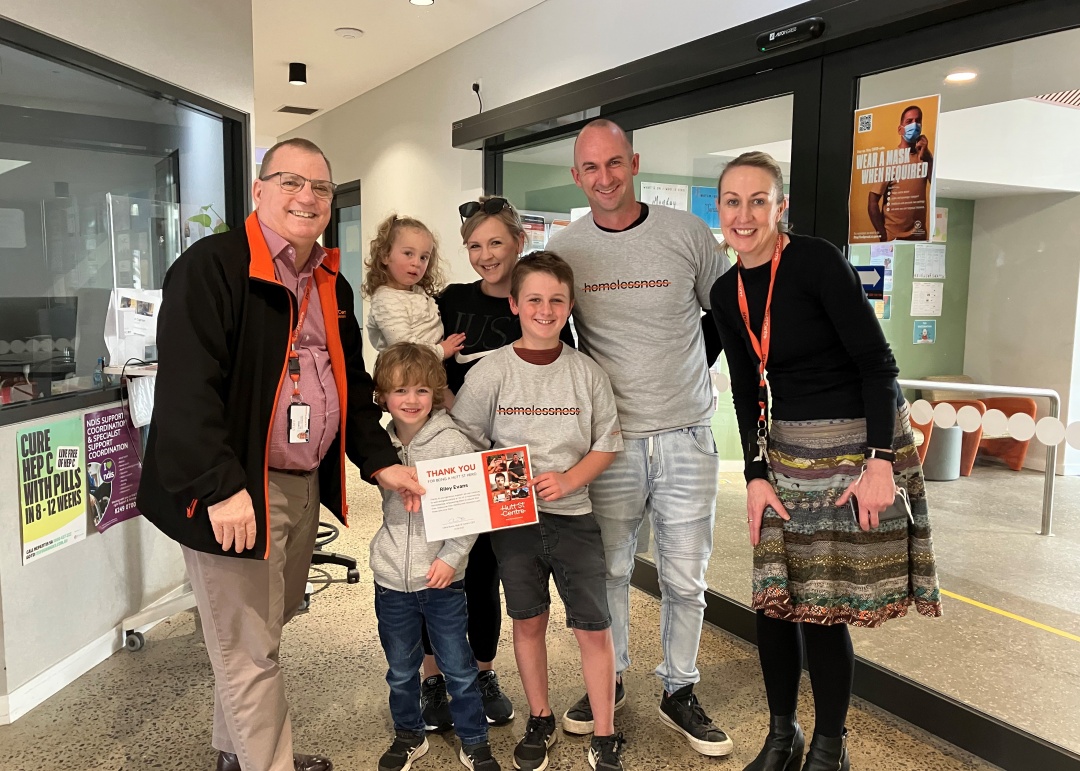 Meet Hutt St Hero Riley
Small acts of kindness can be a powerful catalyst, as 9-year-old Hutt St Hero Riley knows very well.
Riley and dad, Ben, walked 53km and for over 12 hours from Williamstown to Hutt St Centre, enduring rain and mud, and raising over $5,100! Riley's fundraiser was widely supported by friends, family and beyond, featuring on 7NEWS Adelaide 'Ray of Sunshine' segment.
It all started with one choice to show kindness.
Riley and mum, Mel, were out shopping when he noticed a person sleeping rough. Riley gave the man $10 of his own pocket money. This interaction had Riley thinking about how he could make a difference, Ben helped him brainstorm ideas:
"Riley decided that he wanted to start his own charity. I told him that he was too young but he could do a fundraiser to support another charity. He decided that he would like to do a charity walk."
"There were hospitals, food banks and schools, but Riley's heart was stuck on supporting people experiencing homelessness. We have heard a lot about Hutt St Centre, and after looking at the website decided that this was the right place to donate to."
Riley's parents' setup an online fundraising page and spread the word on social media. Friends and family were quick to donate, starting an avalanche of support:
"His original goal was to raise $350 to feed 200 people for two meals. After that, we changed our goal to raise $2,500 to feed 200 people two meals for a whole week!"
On a cold and wet Saturday morning, Riley and Ben began walking while it was still dark. Donning high-vis vests and with Mel driving alongside and providing spare pairs of sneakers, they set out.
Walking, and occasionally slipping and sliding, the many kilometres through mud and in soggy socks took resilience to keep going. Riley and Ben were impacted by the experience:
"Walking in the rough weather for hours was hard, but that's a small sacrifice compared to what people sleeping rough have to live with. It made the walk more meaningful, knowing that these are the conditions people experiencing homelessness face each day."
Despite having achy legs and sore feet over the next few days, the father and son duo are already considering doing the walk again next year - amazing!
Riley has a message of encouragement for every person who is currently doing it tough:
"Put one foot in front of the other, and keep going."
Thank you, Riley, for believing that people at risk of or experiencing homelessness deserve kindness and for stepping up to make a difference. Thank you, Ben, Mel and to everyone who supported Riley's Walk to help end homelessness.
If you have an inspiring idea to help people doing it tough, find out more about hosting your own fundraising initiative: https://bit.ly/HSCFundraise