Valuing spirituality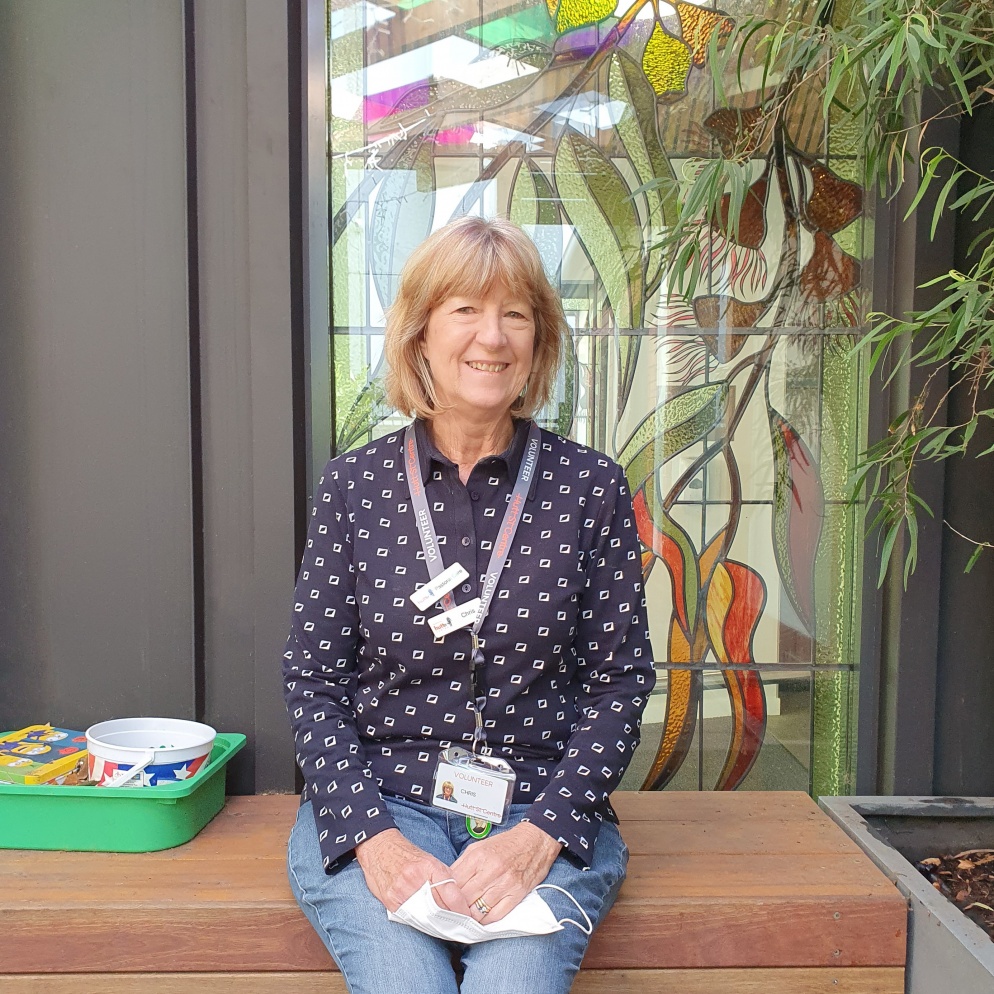 Meet Chris. She's a pastoral care worker and has been volunteering with Hutt St Centre since 2013. The Pastoral Care team provides a listening ear for people when they need one.
Pastoral care volunteers are onsite regularly here at Hutt St Centre to meet the diverse spiritual and emotional needs of people who are at risk of or experiencing homelessness.
Chris' passion for supporting people stretches back to her former work as a teacher and she connected with Hutt St Centre while leading a school social justice group. After retiring from that work, she decided to volunteer at Hutt St Centre.
For people at risk of or experiencing homelessness, relationship breakdowns might mean they don't have family or friends they can speak with for support. This can be particularly painful when times are tough. That's where pastoral care volunteers make an impact.
"Pastoral care is about giving people the gift of listening. It's just being there with people, walking alongside people. It's not counselling, so we never tell people what to do – we will just listen."

"We listen for people's underlying needs that we can pick up through conversation – and we can then advocate for them to get support from someone who can help with those needs."
Chris loves that volunteering with Hutt St Centre is a concrete way of being able to make a difference.
"Hutt St Centre holistically looks after people, that's what they offer. They don't just help out a little bit of someone's life – they help and support them completely.
"People like to support Hutt St Centre because they can see the work that's happening here, and know they can make a difference by donating."
Thank you to Chris and the pastoral care volunteer team for being there and listening without judgement, and for their commitment to supporting people through their toughest times.
Thanks also to our generous community of supporters. Your kindness ensures our doors remain open to people when they need us most.