Many boots make a great impact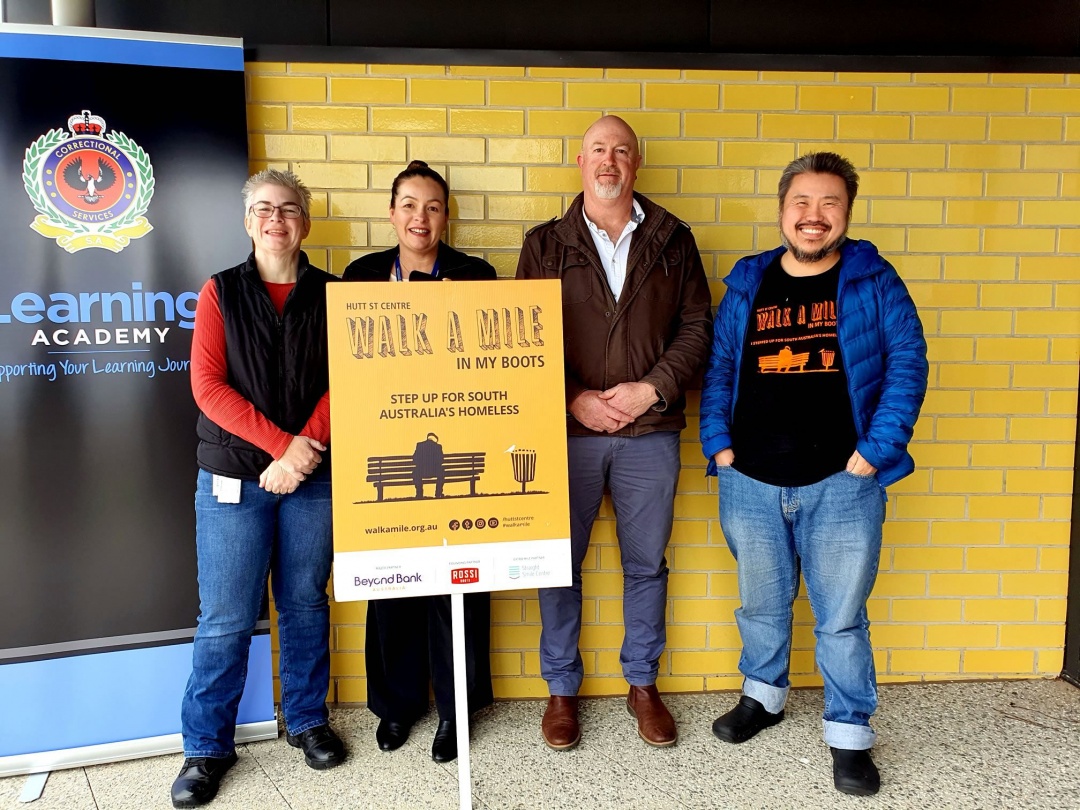 Boo Hooi (Jimmy) Khoo has completed his fourth Walk a Mile in My Boots Challenge, raising $1,700 and rallying the DCS Learning Academy team to walk together. His heart for helping people stems from his own experiences growing up:
"I was inspired to do Walk a Mile in My Boots because I grew up in poverty and now, I'm able to give back."
Jimmy's commitment to participating in Walk a Mile in My Boots is inspirational. In 2021, he walked 10km around his neighbourhood while rehabilitating from spinal surgery and living with chronic pain:
"If you're in pain or you have a disability, how far do you have to walk to get to a safe space? How do you walk in the cold? That motivates me to walk for Hutt St Centre, even if I'm in pain."
"I think about how grateful I am and how privileged I am to raise money and be here. We're raising money to turn people's lives around and not just to give them food and shelter, it's a holistic approach at Hutt St Centre."
Harnessing the power of community, Jimmy inspired and encouraged his teammates to participate in Walk a Mile in My Boots and together, with the support of friends and family, they raised an amazing $3,500 for Hutt St Centre!
Jimmy has been regularly volunteering at Hutt St Centre's Dining Room since 2019, serving up freshly cooked meals with a warm smile for every person who walks in. He understands that homelessness can and does happen to anyone:
"People don't choose to be homeless. Life changes. Anything can happen and overnight you become homeless. The important thing is to be non-judgemental."
"I encourage everyone to treat people experiencing homelessness with respect and kindness. When I walk through the city, I say hello to people who are sleeping rough. It's important to let them know they're acknowledged, and never judged. That kind of generosity is free but it means so much."
Thank you to Jimmy and the DCS Learning Academy team for believing that everyone deserves kindness, and for fundraising together to make a difference.
And thank you to everyone who participated in the 2022 Walk a Mile in My Boots Challenge, going the extra mile and supporting an end homelessness.