An Un-FUR-getable Day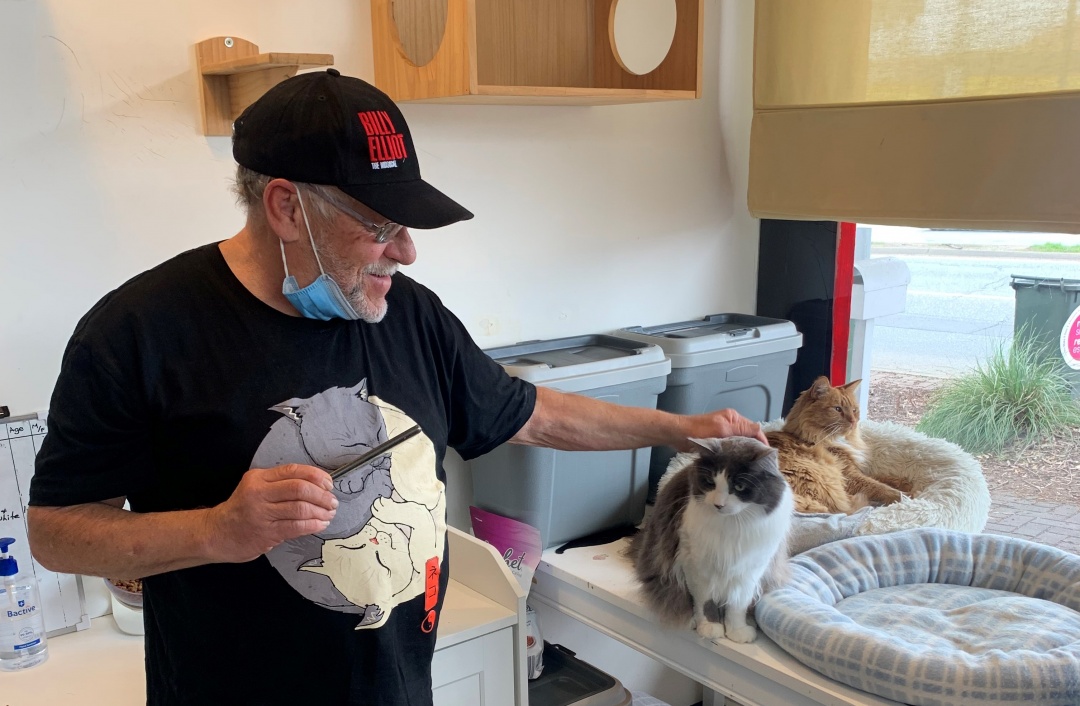 Participants of our Aged City Living program recently had an a-meow-zing time at Sassy's Cat Cafe and Adoption Centre.
A big thank you to Sharon and the team for their warm welcome, and for making it such a special occasion for everyone who came along!
Kingsley (pictured) LOVES cats, as shown by his t-shirt and giant grin.
Heartbreakingly, he was forced to part with his own beloved cat when he lost his home and had to sleep rough.
Now Kingsley's got a permanent place of his own, he hopes another feline friend in need of a loving home will come along in the near future, so they can share their golden years together.
Group activities like this are so important for helping older people who've experienced homelessness to stay connected with their community. Reducing the risk of social isolation ensures people stay happy, healthy and in their homes for longer.
All in all, it was a purr-fect afternoon!