60 years of dining service at Hutt St Centre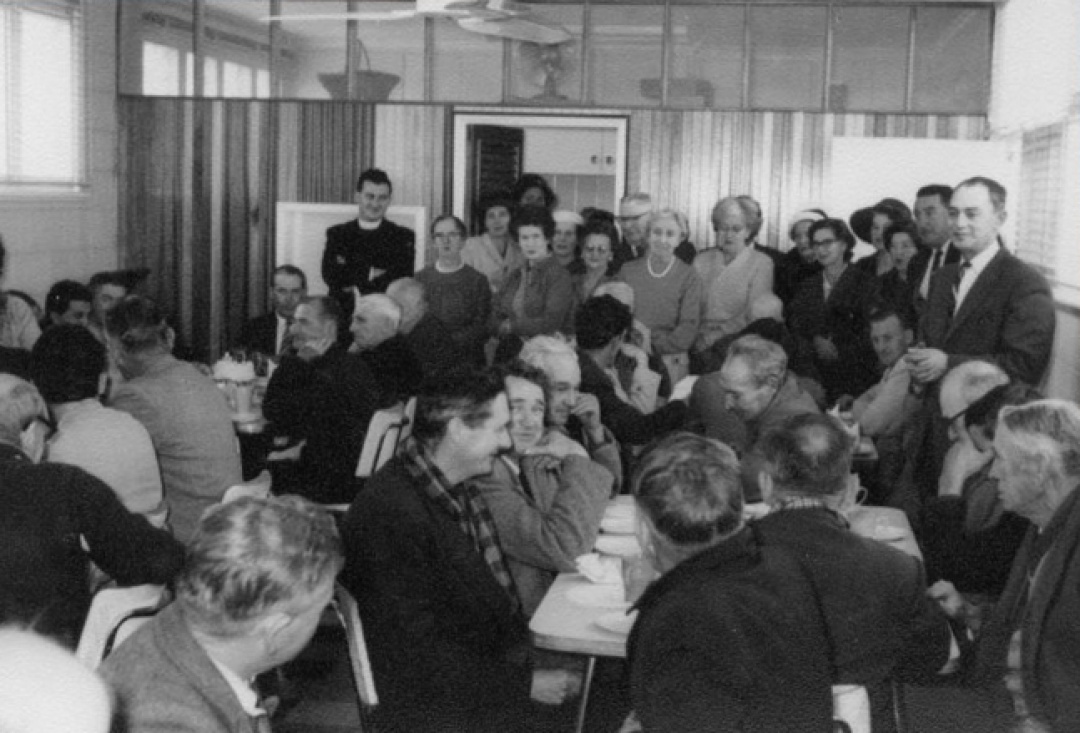 Today marks 60 years since the doors first opened to Hutt St Centre's dining room. Since then, we've served more than 2 million meals to people doing it tough in South Australia!
While the Daughters of Charity first began providing meals to the local community in 1954, this day marked the official opening of 'Edward Hall' by Archbishop Beovich at 256 Hutt Street, Adelaide.
Just as it does now, the dining room provided a much-needed space where people at risk of or experiencing homelessness could find a warm welcome, a healthy meal, and friendly conversation.
We're incredibly proud to maintain this remarkable legacy today, serving up to 40,000 meals every year. And it's so much more than just a meal.
The dining service is often the first step people take on their journey out of homelessness. Once immediate needs like hunger, hygiene and health are met, people can begin to focus on the future and engage with professional support to change their circumstances for good.
Jackson* first came to Hutt St Centre for a hot meal when he was sleeping rough. He described it like this:

"When I was on the streets, I got so used to being hungry. And then my stomach would ache so bad – it was like a stitch that never went away. But Hutt St taught me how to eat again. They showed me how to take better care of myself and want more out of life."
Regular kitchen volunteer, Annie, says one of the most important parts of her role is providing table service to people visiting the Centre. According to her, this is what sets Hutt St Centre apart and offers people a much-needed sense of dignity and respect.
"When someone walks into the dining room, they know they can sit down, relax and enjoy a delicious meal. They don't have to talk but if they want to, we're always happy to listen. Often it might be the only conversation they have all day," she said.
This vital service is only possible thanks to a dedicated team of volunteers and the generous support of people like you. Thank you so much for ensuring no one in our community has to go hungry.
* While this name has been changed for privacy, the story is true and reflects the importance of your support in helping people rebuild their lives.