Home means a community that cares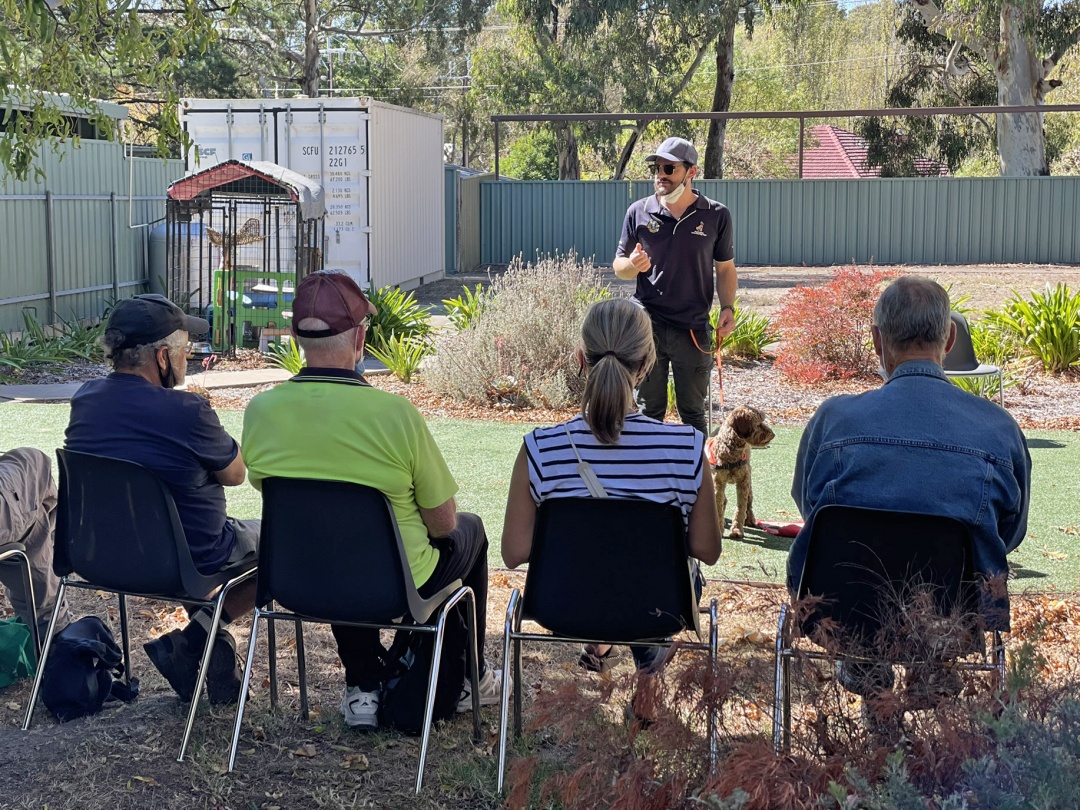 We talk about 'homefulness' a lot here at Hutt St Centre. It means the feeling of safety, control and confidence that comes with having a place of your own.
Beyond just having a roof over your head, homefulness is about finding your place in the world and being connected to a community that values you.
That's why opportunities for social inclusion are especially vital for people who've experienced homelessness.
Recently, a group from our Aged City Living program got an awesome opportunity to visit the National Training Centre of Australian Lions Hearing Dogs (ALHD) in the Adelaide Hills. The team at ALHD do a wonderful job training assistance dogs for people who are deaf or hard of hearing, as well as other kinds of life-changing assistance dogs.
We got the chance to hear from trainers, Laura and Nick, about the history and operations of ALHD and watched Hearing Dog-in-training, Leo, as he showed off his 'sound training' skills. Then Diabetic Alert Dog-in-training, Sal, practised her low blood sugar scent detection with control on a person for the first time – she did great!
Most of all, our participants had a wholesome day of dog pats, learning and confidence-building as they focussed on what independence, wellbeing and homefulness mean to them.
A huge thank you to the staff and volunteers at ALHD for their warm welcome and for helping people who've experienced homelessness know they're part of a community that cares.
And, as always, thank you to our Hutt St Centre supporters who make moments of connection like this possible.