Aspire Program Manager named in SA's 40 Under 40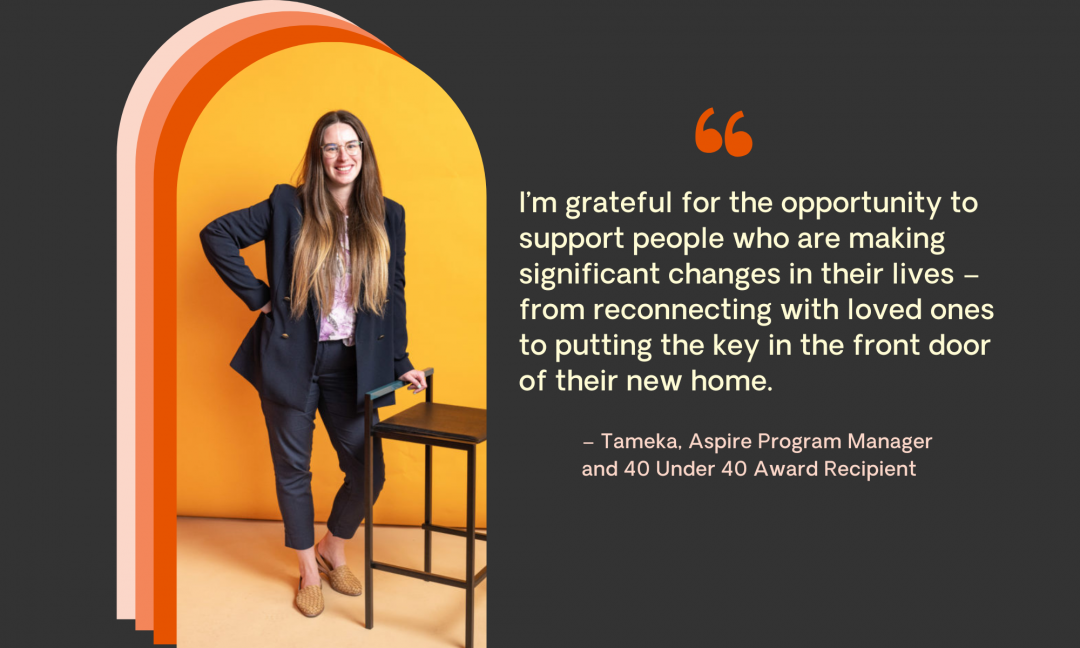 We are very proud to share that the Manager of our Aspire Program, Tameka, has been recognised as one of South Australia's 40 Under 40 by InDaily!
Hutt St Centre CEO, Chris, said the accolade was well-deserved.
"Tameka is leading a unique and revolutionary model of case management that is seeing amazing outcomes for our clients," he said.
"Importantly, under Tameka's leadership, Aspire is demonstrating with quantifiable evidence the value and importance of comprehensive case management."
InDaily writes:
"After completing her Social Work degree, Tameka began her career in 2014 as a Support Worker with Hutt St Centre. Having put her hand up for roles of greater responsibility at the Centre over the past eight years, Tameka now spearheads Australia's first program of its kind focussed on supporting people experiencing persistent homelessness."
In her current role with Aspire, Tameka leads a program that has challenged the conventional ways of funding homelessness programs and the way services are provided.
Though she's much more comfortable working hard behind the scenes, Tameka shared that it's her vision for ending homelessness that drives her.
"I'm grateful for the opportunity to support people making significant changes in their lives – from reconnecting with loved ones to putting the key in the front door of their new home.

And while it's a huge honour to receive this award, I can't do what I do alone. I'm very privileged to work alongside the Aspire team and everyone at Hutt St Centre who makes such a positive impact to the lives of people experiencing homelessness."
On behalf of our Hutt St Centre community, congratulations to Tameka and to all the amazing change-makers recognised in this year's 40 Under 40Awards!
Image credit: Morgan Sette via InDaily