State-wide Code Blue Activated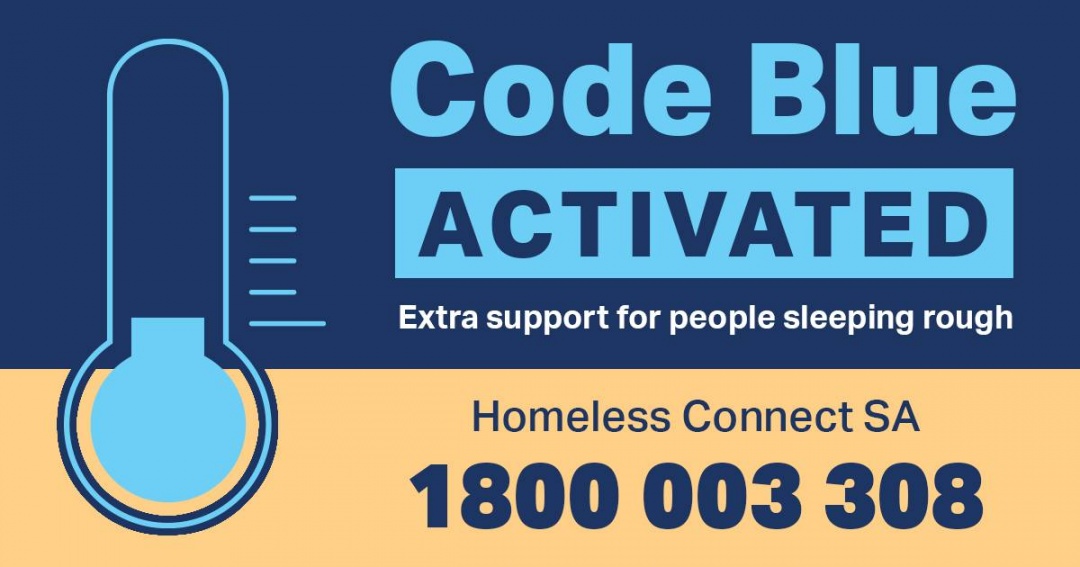 From 9:00am Sunday 29 May to 9:00am Wednesday 2 June, extra support is available across South Australia for people who are experiencing homelessness.
Thunderstorms, rain, cold temperatures, and high winds are forecast in South Australia during this time.
Hutt St Centre will have extended operating hours:
Monday 30 May: 7:30am–5:00pm
Tuesday 31 May: 7:30am–5:00pm
Homeless Connect SA will continue to operate 24/7 to assist with emergency accommodation.
Anyone at risk of or experiencing homelessness is encouraged to contact Homeless Connect SA on 1800 003 308.