Winter is the toughest time to face the streets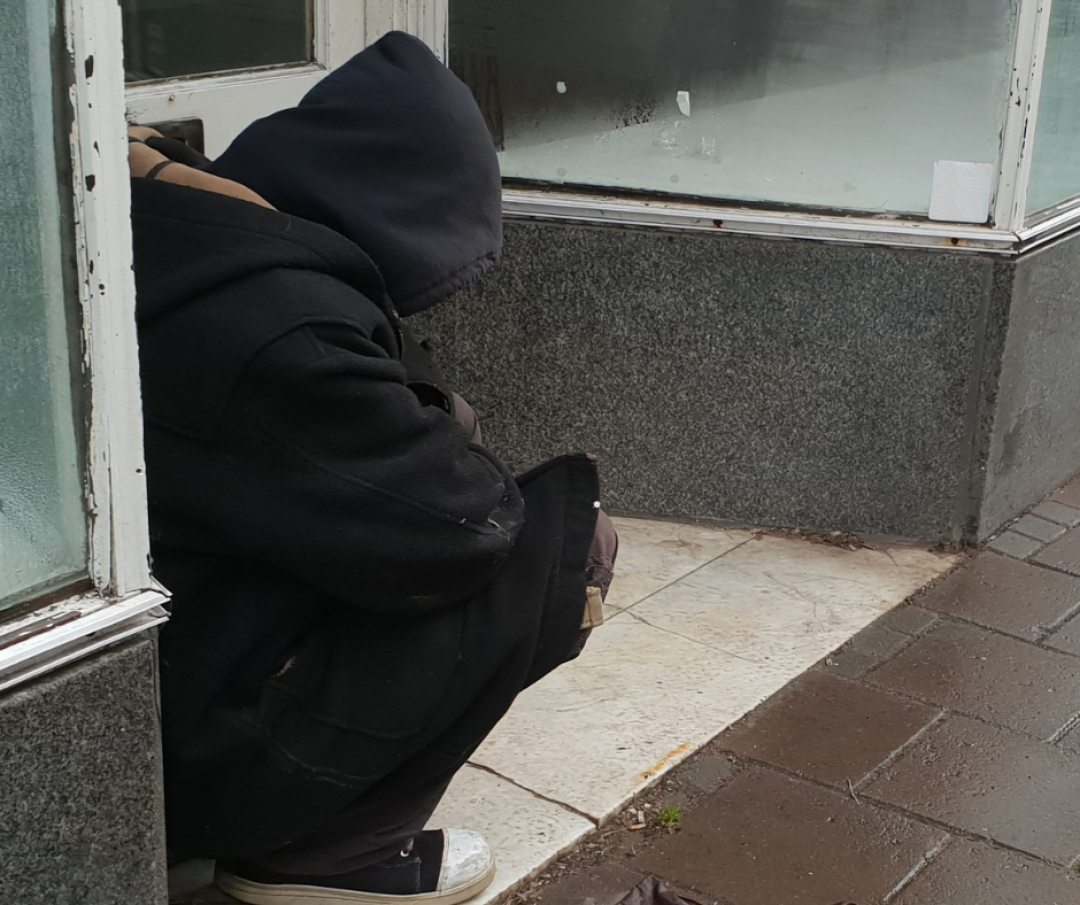 Brrrrr, Adelaide's in for a cold and rainy week ahead – and we haven't even hit winter yet. So you can imagine that people facing homelessness are bracing for the toughest time of year...
If you're a Hutt St Centre supporter, you might have received a letter or email from us recently sharing the story of Toby*. Your generosity gave Toby more than food when he was hungry and a warm place to visit when he was sleeping rough. You gave him a reason not to give up.
"Being homeless in winter is the worst," Toby remembers. "You can't sleep in freezing conditions – it's just impossible.

I remember wandering around in the middle of winter, trying to find somewhere out of the rain and wind. It was so cold."
"Being on the streets was terrifying… I was always on high alert. I eventually got to a point where I was just exhausted.
For about three months, I spent each night sleeping in a slide at a playground. It felt safer because it was enclosed and sheltered."
For someone sleeping rough like Toby, everything that hurts, hurts more in winter.
But that first step Toby took through Hutt St Centre's doors was the beginning of a better future. He found temporary accommodation at a crisis shelter and kept coming to us for meals and showers. But he was soon connected with a case manager who supported him to access mental health treatment. She also helped him find a home, apply for work, and – most importantly – begin to believe in himself again.
"Twelve months ago I had nothing," Toby says."Now I've got an apartment with furniture, food in the fridge, a good job, and my mental health is in a good place."
"To the people who give to Hutt St Centre, I want to say I owe you my life. I don't think words will ever be enough. Whatever you give, that support does make a difference."
So thank you to the incredible people who support Hutt St Centre, especially over the cold winter months. Your kindness gives people like Toby the chance they deserve to rebuild their lives.
If you would like to give, please click the link below – every donation makes a difference. Thank you so much.
Give now to help people like Toby
*While names and images have been changed for privacy, this story is very real and reflects how important your generosity is for helping, people make their steps out of homelessness.