Wrapping up National Volunteer Week 2022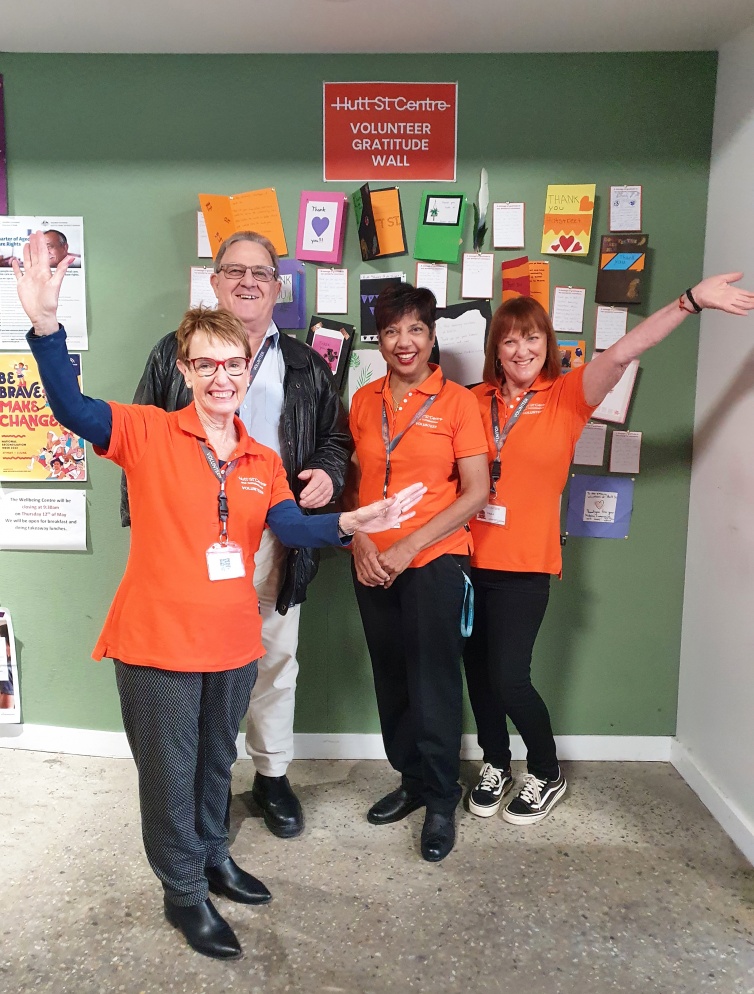 We're wrapping up National Volunteer Week with one last shout-out to the amazing volunteers who give their all to help people doing it tough.
To show our ongoing appreciation, we recently installed this Volunteer Gratitude Wall in the main foyer of our Centre.
It's a place for clients, staff and supporters to share why they are thankful for the volunteers who make our work possible. The wall also features some handmade cards and inspiring messages from students of Cardijn College.
Would you like to add your voice to the dozens of people saying THANK YOU to shining stars like Sue, Kim, Angelica and Paula?
Email your message to volunteering@huttstcentre.org.au and we'll add it to our Gratitude Wall so all our Hutt St Centre volunteers can enjoy your words of support!