A generous helping for people facing homelessness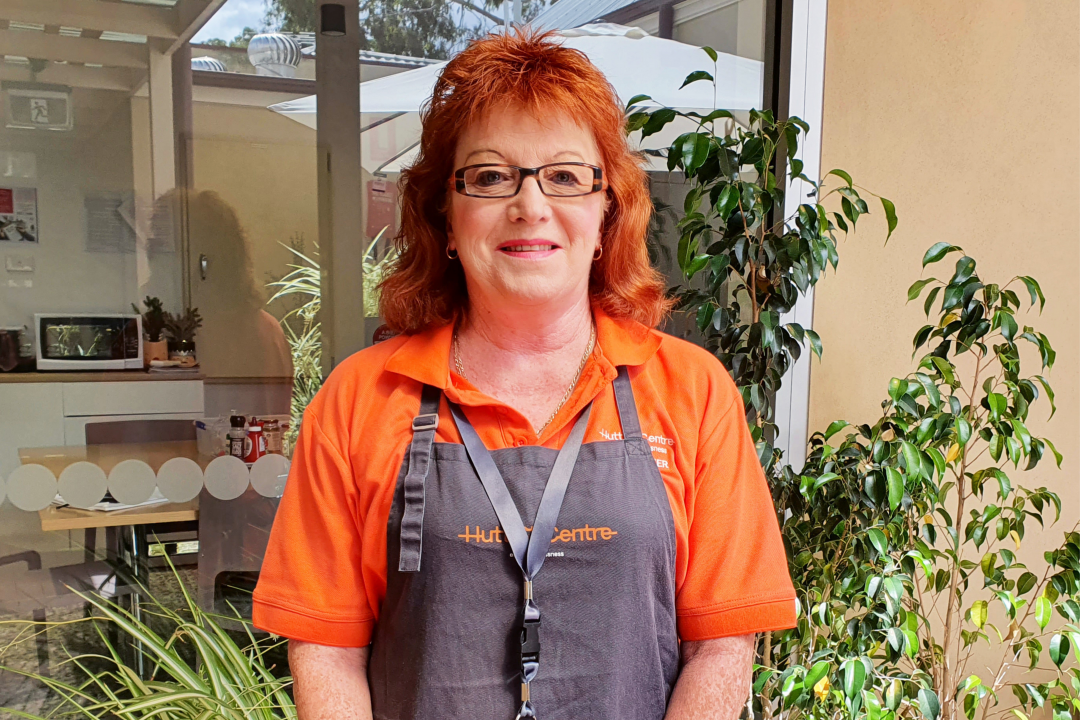 Each year, Hutt St Centre serves up to 40,000 nourishing breakfasts and lunches for South Australians doing it tough. Kitchen Manager, Peter, leads a team of dedicated volunteers who make this meal service possible.
Annie has been volunteering in the kitchen since she retired nearly five years ago. After a successful forty-year nursing career, she had reached the pinnacle of her profession as a Director of Nursing and wanted to finish her career on a high.
"The problem is I can't sit still, so I knew it wouldn't last long! I wanted to find a way to keep helping people," said Annie.
She explored a few volunteering opportunities and she was drawn to Hutt St Centre by a personal connection to homelessness:
"Nobody is immune from becoming homeless. My own brother used to sleep rough. My family did our best to help him by welcoming him into our home. He was grateful for the company, food and warm bed… Sadly he passed away, but looking after him led me here to Hutt St Centre."
Annie's role as a kitchen volunteer includes everything from helping Peter prepare meals to setting up the dining room, and folding aprons at the end of her shift.
One of the most important parts of her role is providing table service to people visiting the Centre. Annie says this is what sets Hutt St Centre apart and offers people a much-needed sense of dignity and respect.
"When someone walks into the dining room, they know they can sit down, relax and enjoy a delicious meal. They don't have to talk but if they want to, we're always happy to listen. Often it might be the only conversation they have all day," said Annie.
Annie knows the volunteers play a vital role at the Centre, but feels she gets much more out of the experience than she gives:
"Volunteering has fulfilled a huge part of my life. Everyone here is really respectful and cares for one another. Helping each other through difficult times - it's a very special place to be.

It's good to be doing things for other people, especially those who have the toughest and hardest lives you could ever imagine. Volunteering is good for your brain, heart and soul."
This week is National Volunteer Week – it's a chance to show our gratitude to the incredible volunteers who share their time, skills and compassion to help people rebuild their lives. Thank you to Annie and all the amazing volunteers and supporters who keep Hutt St Centre's doors open when people need us most.