Enabling voting for people experiencing homelessness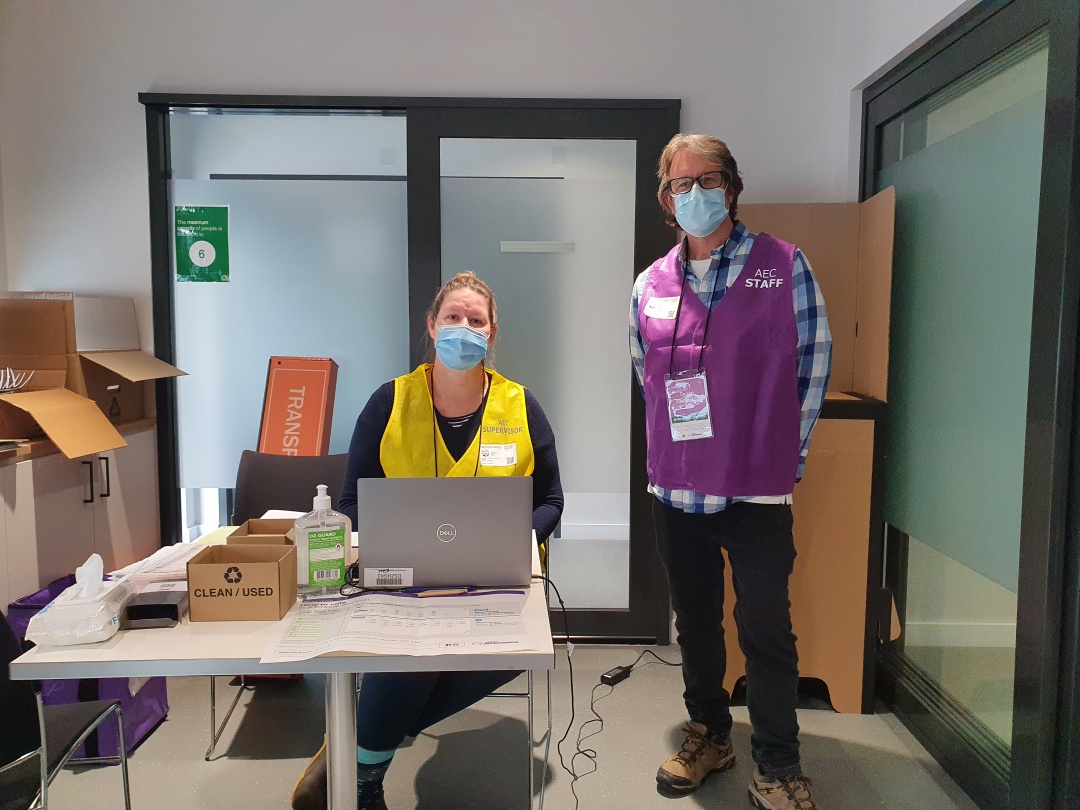 "Since I became an Australian citizen, I've always taken voting very seriously. It's a right not everyone has and I am grateful for the chance to vote today."
These words were shared by Christa*, a woman who's been doing it tough lately. She came to Hutt St Centre for a hot meal and to wash her clothes. She says this community has been a vital part of her journey to get back on her feet after some unexpected challenges, like losing her job during the COVID pandemic.
But today, Christa also got the chance to cast her vote in the upcoming Federal Election. This was thanks to a team from the Australian Electoral Commission (AEC) who hosted a mobile polling station here at Hutt St Centre for people at risk of or experiencing homelessness.
It's important everyone's voice is heard through voting – especially the voices of people like Christa, who are most directly affected by Government policies and who too often feel left out of the public discourse.
But thankfully, a safe and convenient way to cast their ballot can make all the difference and ensure everyone has the opportunity to exercise their democratic right to vote.
A huge thank you to Sally, Paul and the AEC's Mobile Polling Team, who will return to Hutt St Centre again on Tuesday 17 May from 10:30am to ensure people at risk of or experiencing homelessness can vote in the 2022 Federal Election.
And thank you to Christa who stopped for a chat and to share her thoughts on the importance of voting.
*While this name has been changed for privacy, this story is true and reflects how important your generosity is for helping people make their steps out of homelessness.