You're never too young to make a difference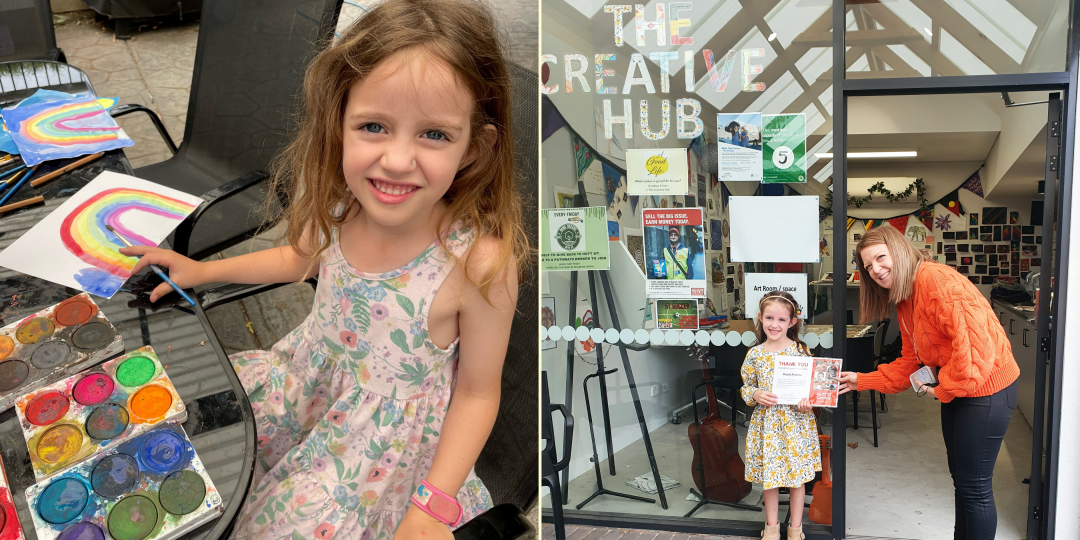 We were thrilled this week to meet one of our Hutt St Heroes, six-year-old fundraiser Hazel!
You might remember her story from a few weeks ago... Hazel came up with a creative idea to help people experiencing homelessness by selling her artwork to neighbours, family and friends. With the support of her mum Lauren, she got to work painting up a storm and raised a total of $375 for Hutt St Centre!
Thank you to everyone who got behind this initiative, especially the amazing supporters who donated over and above her $1 asking price, as well as those who made generous direct donations in Hazel's name.
Given her creative flair, it was only fitting Hazel got a sneak peek of Hutt St Centre's Creative Hub when the family visited to deliver her donation.
As Hazel learned, the Creative Hub is a healing space where people can come together, express their creativity, and connect with one another. This wonderful program is made possible by the support of our community and we are so grateful to people like you, Hazel and her family who keep it all going. Thank you!