Community blooms through Book Club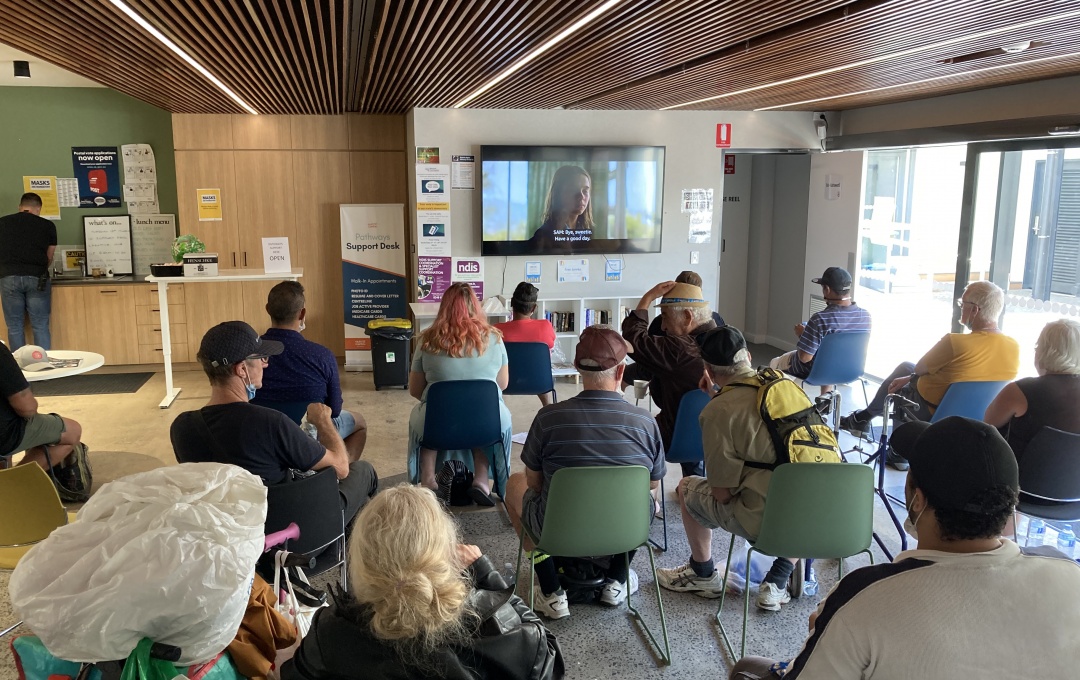 As the weather turns chilly, many of us will be dreaming of cosy afternoons curled up with a good book.
The chance to relax and unwind is essential for wellbeing, but it doesn't happen often for people experiencing homelessness.
That's why we offer a range of social groups and activities to help people build friendships, skills and confidence on their journey out of homelessness. Over the past year, your kindness has enabled us to provide nearly 4,000 hours of social support across more than 40 groups.
One of our most popular initiatives is a fortnightly Book Club, where the group chooses a topic and members can read any book they like on the subject.
Barbara, who coordinates the group, says:

"It's a bit different to a traditional Book Club where members all need to read the same book and then share with the group."

"This is really helpful for people who can't attend every time, who might be concerned that they need to look after a book in between meet-ups, or who have varying levels of literacy."
Book Club members recently read the Australian book 'Penguin Bloom', then gathered to watch the film adaptation and discuss some of the important themes like resilience, hope and kindness.
We welcomed over 20 participants to this session, which shows just how much the group means to its members.
For people who come to Hutt St Centre with almost nothing, groups like these make a vital difference as they work towards a brighter future. Thank you for making this journey possible.