Thank you to our Healthcare Heroes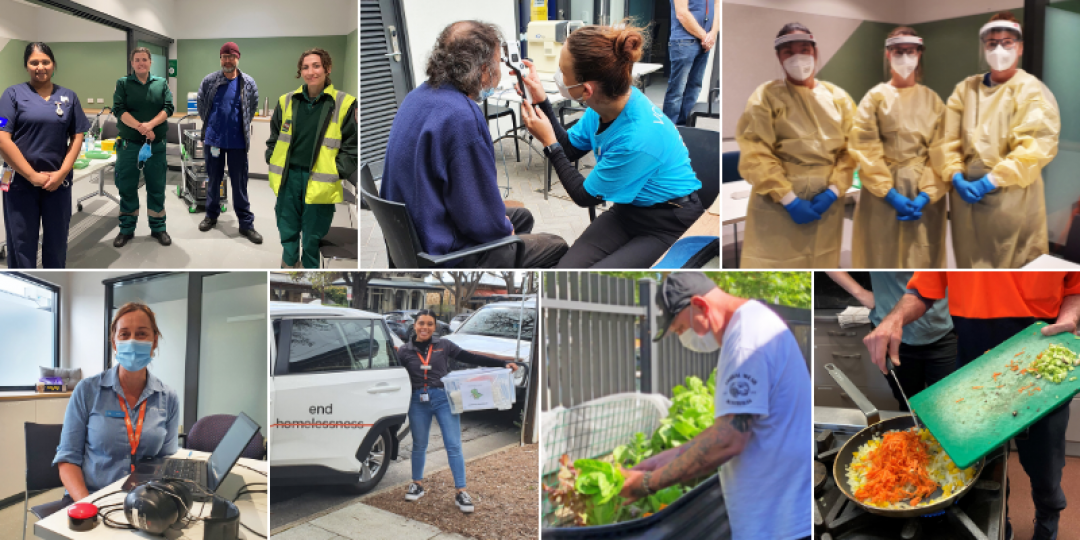 Did you know? 90% of people who walk through our doors are experiencing a medical issue – and half have been unable to seek appropriate healthcare.
Today is World Health Day and we're saying THANK YOU to the wonderful healthcare providers who give people experiencing homelessness the chance to reclaim their health and wellbeing.
With their support and the kindness of our community, we're proud to host more than 20 visiting services under one roof here at Hutt St Centre. Here's a quick snapshot of the impact these services provide:
Our onsite Royal District Nurse and visiting GP clinics deliver over 1,500 health check-ups each year.
We regularly partner with organisations like OneSight and Hearing Australia to provide free vision and hearing checks, as well as referrals for follow-up care.
We provide a safe place for people who are sleeping rough to store their essential medications.
We connect people with specialist allied health services like occupational therapy, physiotherapy, podiatry, substance use counselling and mental health supports.
And we help people change their circumstances for good by developing life skills like healthy meal planning and cooking, vegetable gardening, exercise and social connection.
The result is a holistic hub of services to help people experiencing homelessness meet their immediate needs, but also focus on the future with confidence.
So thank you to the nurses, doctors, counsellors, dentists, optometrists, audiologists, occupational therapists and other health professionals who help people on their journey out of homelessness. And thanks to YOU for making this vital care possible.