Thank you to our friends at Rossi Boots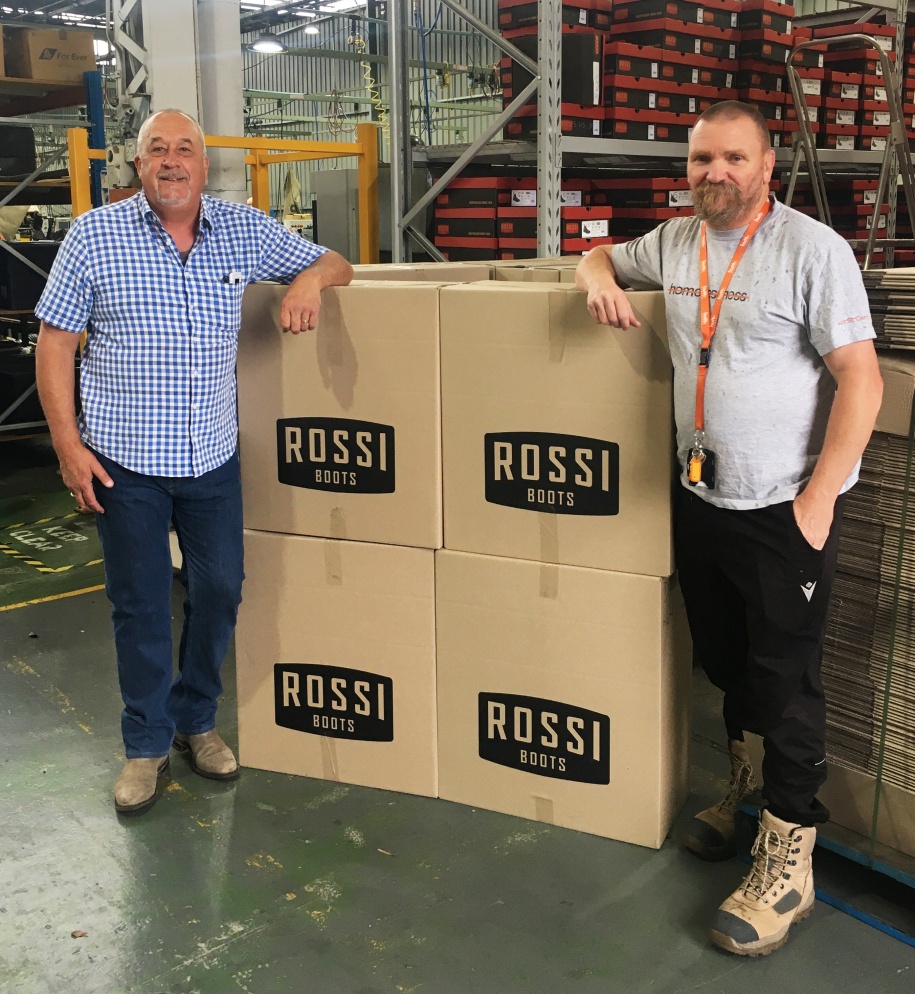 Who's stylish, hard-working and generous to boot? The good people at Rossi Boots!
To show their support for people experiencing homelessness, they've kindly donated 200 pairs of brand new Rossi boots to Hutt St Centre!
This gift will make a vital difference for many people who walk through our doors in search of help. People like Bernie*, who's recently found a home after sleeping rough for almost a year.
He told us:
"Shoes are probably the most important thing you can own when you're homeless. I used to walk around 20km a day, between Hutt St and the place I was staying, so my shoes were always worn out. A few times they got stolen too. There's nothing worse than being barefoot in winter."
Just as Bernie experienced, unsuitable footwear is a major health concern for people facing homelessness. It can lead to foot, leg and back problems, skin conditions and chronic pain.
But a quality pair of boots offers a much-needed sense of dignity, warmth and protection from the elements. And once someone's ready to focus on the future, these boots will equip them to take on employment in a range of industries, from construction to horticulture and hospitality.
That's why we're so grateful to the team at Rossi Boots for reaching out to us with this generous donation. Their kindness helps fulfil a fundamental need for people working to rebuild their lives.
*At Hutt St Centre, we respect everyone who comes to us for help – and many are working toward a fresh start in life. So while this is a true story, names have been changed to protect their privacy. Thank you for understanding.