Celebrating World Social Work Day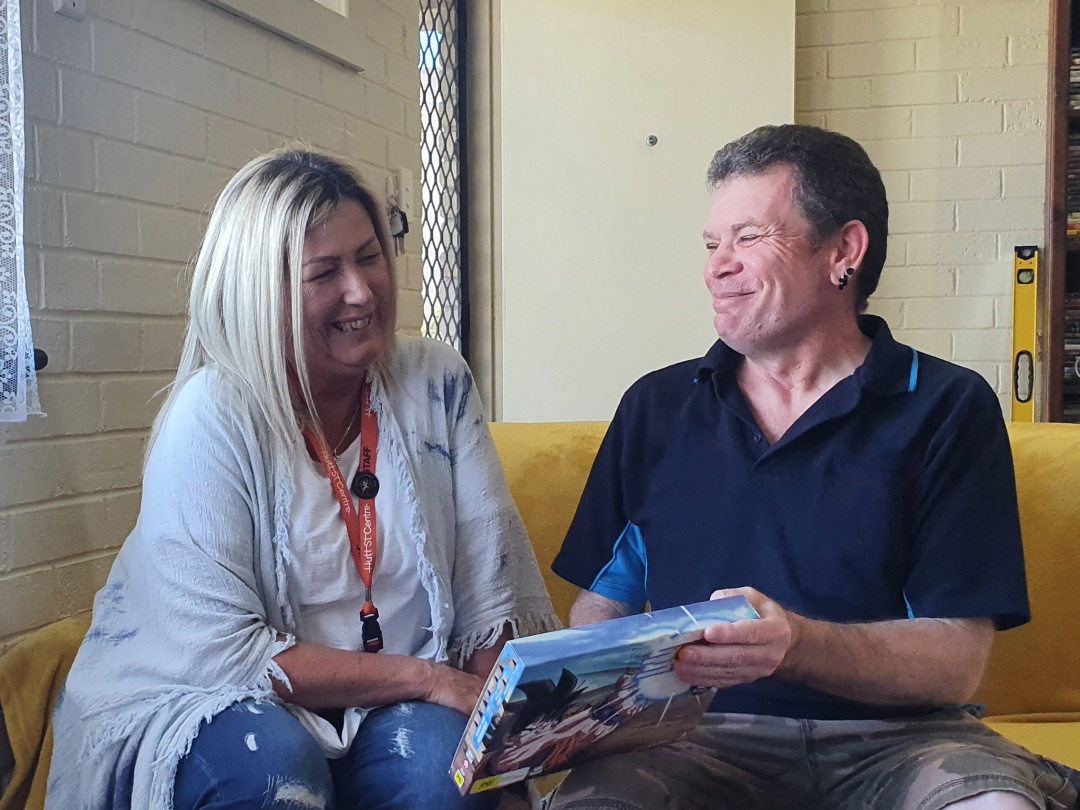 Today is World Social Work Day and the theme is 'Leaving No One Behind'.
We want to take a moment to acknowledge all the amazing social workers and case managers who make a life-changing difference for people doing it tough, right across the world.
Here at Hutt St Centre, social workers play a vital role in helping people at risk of or experiencing homelessness to rebuild their lives, rediscover their identity and reconnect with loved ones.
While they have some of the most difficult jobs imaginable, social work is often incredibly rewarding. Last year, more than 1,300 people who walked through our doors were connected with a case manager to help change their circumstances for good.
One of these people was Neil* – he was married for 28 years with a family, a good home and a job he loved, until his marriage broke down and he lost his longtime job. Not wanting to uproot his family, Neil moved into temporary accommodation. Then, tragically, he was diagnosed with cancer.
When he came to us for help, he was struggling with his health as well as severe anxiety because of everything he'd been through. But thanks to the kindness of people like you, we were able to connect Neil with Dawn*, a case manager who helped him turn his life around.
Neil shared, "I can't express the gratitude I feel for the difference you've made in my life... You've helped me through the hardest days I've ever faced and shown me life can be better with the right support."
Dawn says, "Knowing where Neil has come from and seeing where he is now, just reminds me why I'm here. He's now fully connected to the NDIS and he'll have ongoing support and a roof over his head for the rest of his life."
That's the transformative power of social work. Thank you for supporting what we do to ensure no one is left behind.
*At Hutt St Centre we respect everyone who comes to us for help – and many are working toward a fresh start in life. So while this is a true story, names have been changed to protect their privacy. Thank you for understanding.