What are the major parties planning for people doing it tough in SA?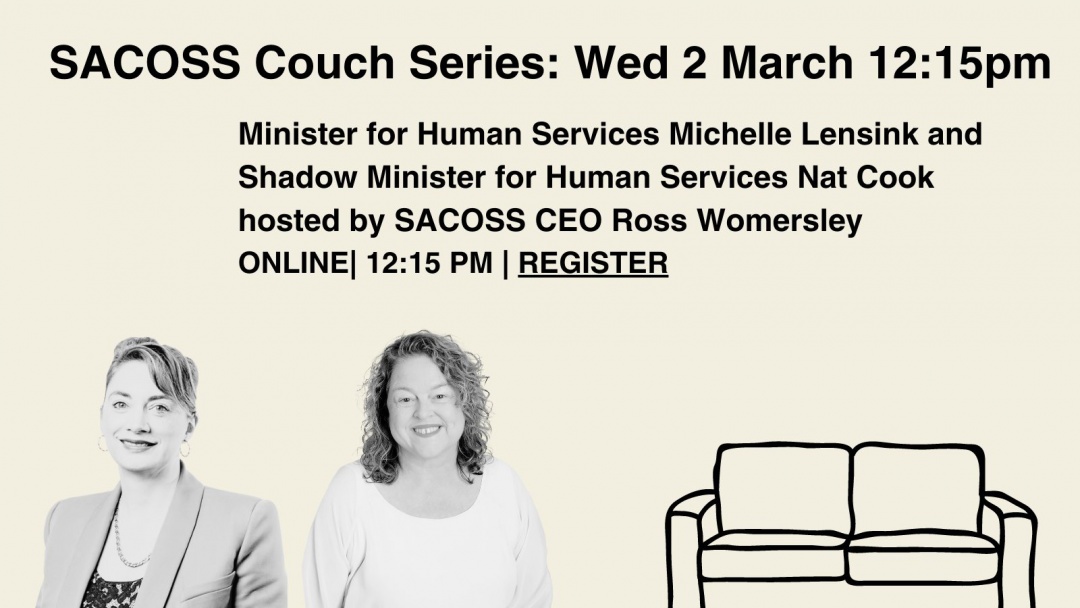 With South Australians headed to the polls in less than 3 weeks, it's essential our community continues to shine a light on the issues affecting people who are doing it tough in our state.
Join our friends at the South Australian Council of Social Service (SACOSS) this Wednesday for a pre-election conversation with Michelle Lensink, Minister for Human Services, and Nat Cook, Shadow Minister for Human Services.
Ahead of the upcoming State Election, this discussion will focus on how the major parties plan to tackle key issues driving poverty and disadvantage in South Australia.
This online session is a must-watch for those working in the health and community services sectors; people experiencing disadvantage, poverty or homelessness; and anyone who feels strongly about the issues impacting opportunities for people doing it tough in SA.
Event details

Date: Wednesday 2 March, 2022

Time: 12:15pm – 1:15pm

Location: Online via Zoom

Bookings: Register via bit.ly/HSCxSACOSS