Voting Enrolment for People Experiencing Homelessness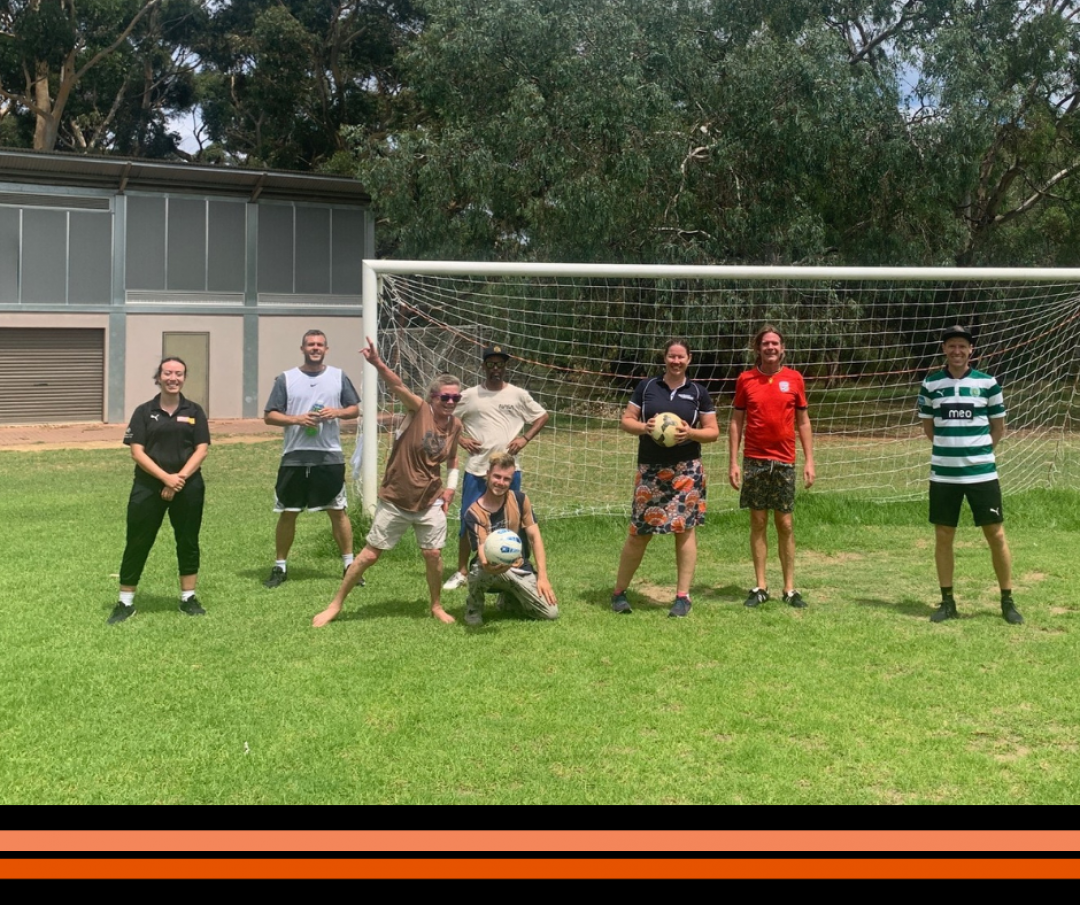 A team from Hutt St Centre, The Big Issue Australia Vendors and Sally from the Electoral Commission of South Australia (ECSA) got together last week for a friendly soccer game in Adelaide's South Park Lands.
Aside from soccer, the conversation was all about ensuring South Australians experiencing homelessness know their voting options and can access support to vote in the 2022 State Election on 19 March.
It's important everyone's voice is heard through voting, especially the voices of South Australians who might be doing it tough. That's why, as ECSA's Community Engagement Officer, Sally's role includes sharing information about voting options with people visiting Hutt St Centre.
The Electoral Roll closes at 5pm on Friday 25 February. For more information on enrolment for people with no fixed address, visit bit.ly/HSCEnrol
And for the record, 'Team Colours' beat 'Team White' by two goals in a hard-fought match!