Building resilience together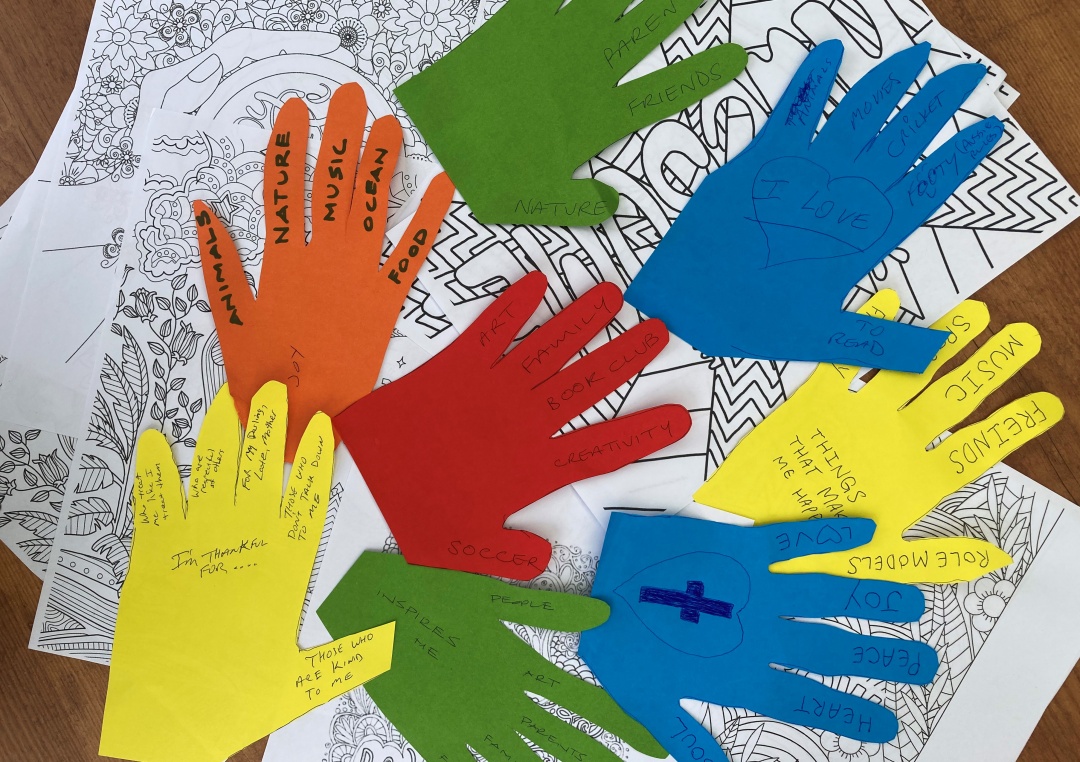 With many people in our community feeling isolated at the moment, it's more important than ever that we continue to be here for people experiencing homelessness.
That's why, today, we were happy to host our first Book Club of 2022 with the feel-good theme of Gratitude, Inspiration and Wellness.
Participants came together safely in our outdoor courtyard to chat about the books and authors they turn to when they need a boost of resilience. The group also took some time out to participate in a mindfulness activity.
Hutt St Centre team member, Barbara, who coordinates the group said: "Everyone cut out coloured paper hands and listed five things that brought them joy, gave them gratitude, made them happy, or inspired them."
Some of the responses included:
Spending time in nature
Being with friends and family
Playing sport
Reading books
Meeting people who are kind
"We also shared short motivational stories and spoke about how some of the most admired people in the world had to endure tremendous hardship for a season of their life, or in some cases, the majority of their life," Barbara said.
The fortnightly Book Club is a safe and welcoming place for anyone at risk of or experiencing homelessness to build confidence, find friendship, and get involved with the community.
Here's a great quote the group wanted to share with our supporters, especially those who might be feeling lonely, anxious, or struggling at the moment:
"Everybody goes through seasons of life. Some seasons are great, and some seasons are difficult. Through it all, however, we get to decide how we react. It's always our choice." – Will Krieger