Generations of Hutt St Heroes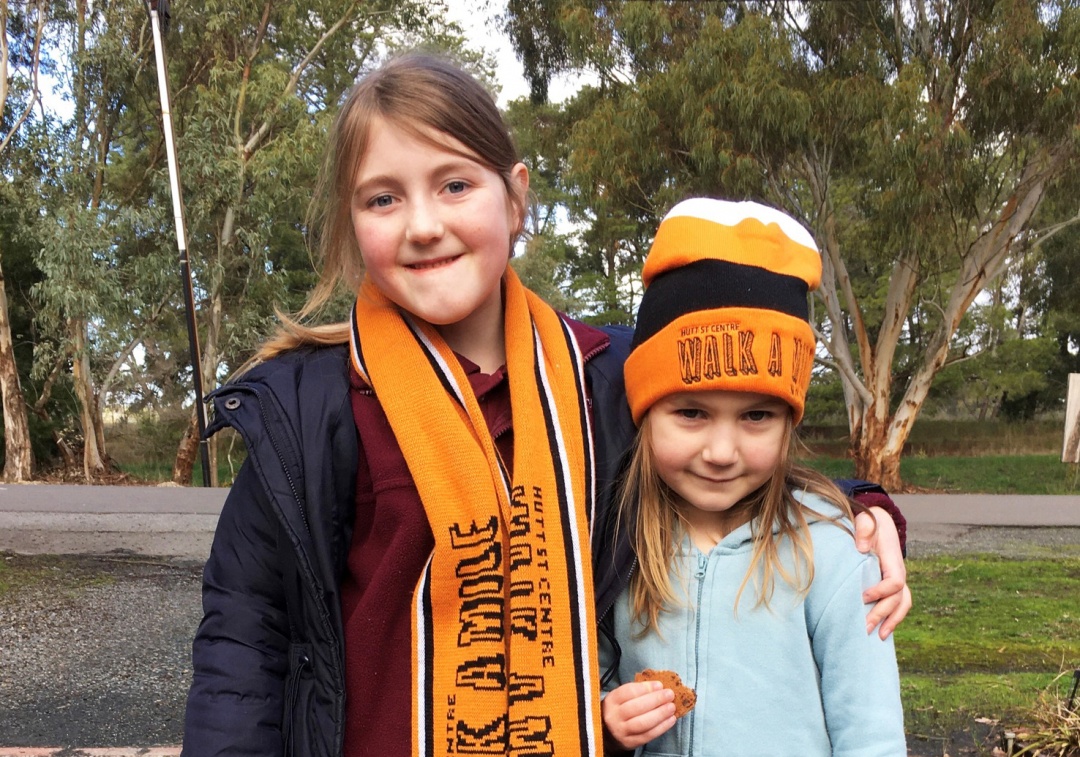 As we look back on 2021, one of the major highlights was the success of our 2021 Walk a Mile in My Boots Challenge. Despite restrictions and a last-minute lockdown, our community never wavered in your support of people experiencing homelessness.
We can't thank you enough for all the miles you walked and the dollars you raised to ensure we can be there for people when they need us most.
In honour of this amazing community, we'd like to introduce a couple of our youngest Walk a Mile participants from this year, Lacey and Ruby.
The girls hail from a long line of Hutt St Centre heroes – in fact, their Great Grandmother, Dulcie, has served as a dedicated volunteer in our Centre for well over 40 years!
The girls have been keen to get involved ever since they learned about what we do from their Gran. This year Lacey and Ruby both participated in Walk a Mile in My Boots and, together, they raised over $200.
Their mum, Belinda, says:
"Last year, when Lacey did her first Walk a Mile, Ruby was too little to participate. It was so wet and wild but she still did the walk home from school with her dad. Her school friends tooted and waved and some even dropped off their pocket money at our house for her to collect when she finished.

We're proud of our girls and their big hearts – they know all about Hutt St Centre and Gran's volunteering so we are happy to carry on the tradition of helping people rebuild their lives."
Now Lacey and Ruby are gearing up for the 2022 Walk a Mile in My Boots Challenge – we hope you are too!
From all of us here at Hutt St Centre, thank you for your generous support throughout the past year. We look forward to seeing what we can achieve together in the year to come.