Merry Christmas from Hutt St Centre!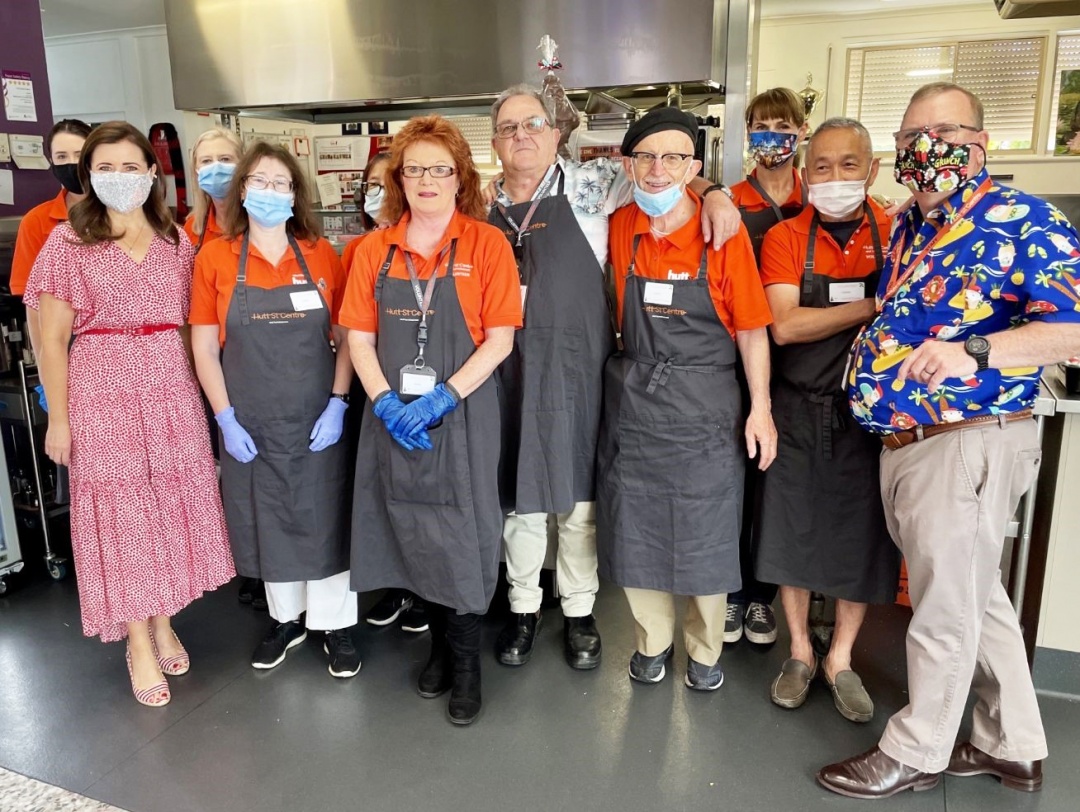 For people who've become disconnected from their family and friends, Christmas is often a particularly tough time of year. Many people who walk through our doors have lost everything, so the chance to find a warm welcome and a fresh start is a life-changing gift.
Your kind support means we were able to come together and share the sense of belonging we all deserve with people experiencing homelessness this Christmas.
Today, we hosted a breakfast of croissants and coffee followed by a traditional lunch in our dining room. The Centre was decorated with Christmas cheer, and tables were set with crackers, stockings and gifts for each person, generously donated by our community of supporters.
Everyone who joined our Christmas celebration today received a custom gift voucher for Palace Nova, so they can escape the heat this summer and enjoy a movie experience complete with a popcorn, drink and choc top combo.
A huge thank you to everyone who has generously given time, money, or gifts to help people who are experiencing homelessness this Christmas. Your kindness helps ensure no one has to spend their Christmas Day hungry or alone.
Thank you for making the festive season brighter and happier for people doing it tough.