The spirit of giving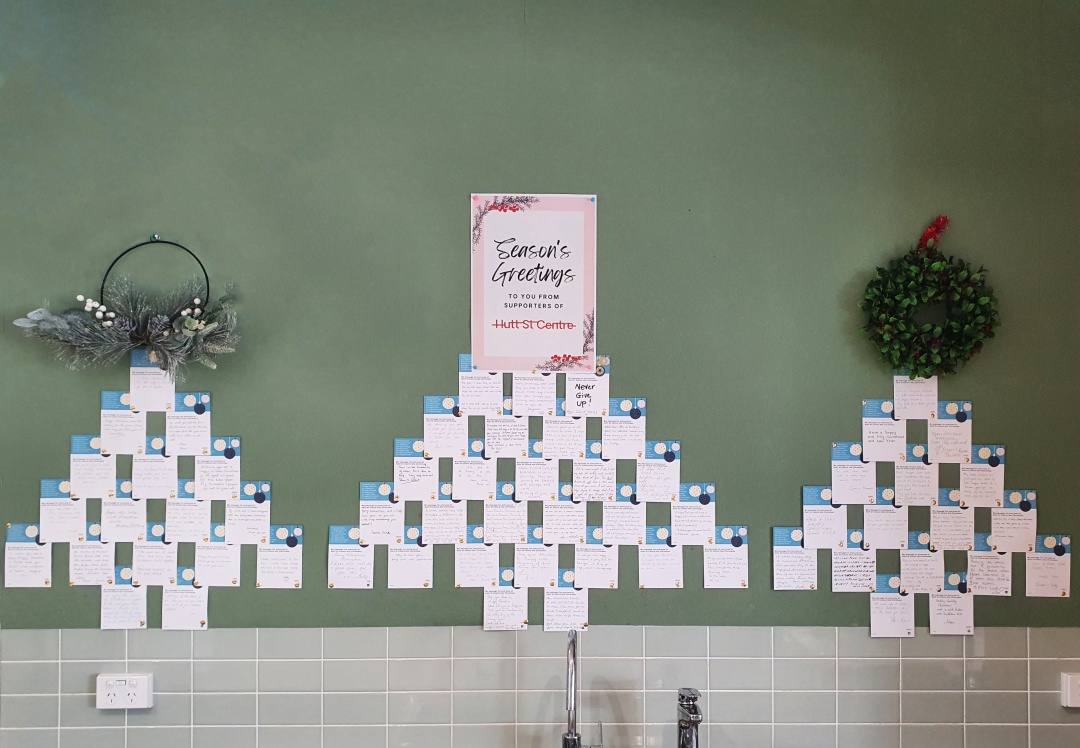 The kindness of our supporters never ceases to amaze us.
Look at these beautiful messages from people who have been donating to our Christmas Appeal. Here are just a few of our favourites from the dozens we've received so far:
"I hope that 2022 shines brighter for you all."
"Enjoy your day and honour who you are and who you are becoming."
"Keep going! I know things are hard, but there are better days ahead."
"You don't deserve to not have a bed and a home of your own. I will never stop trying to change that."
These cards are on display here at Hutt St Centre so people experiencing homelessness can read and enjoy them.
Your support this Christmas makes it possible for us to continue helping people rebuild their lives.
If you would like to give to our Christmas Appeal, please click the link below. Thank you so much!
Donate to provide hope this Christmas