Sacred Heart students send messages of hope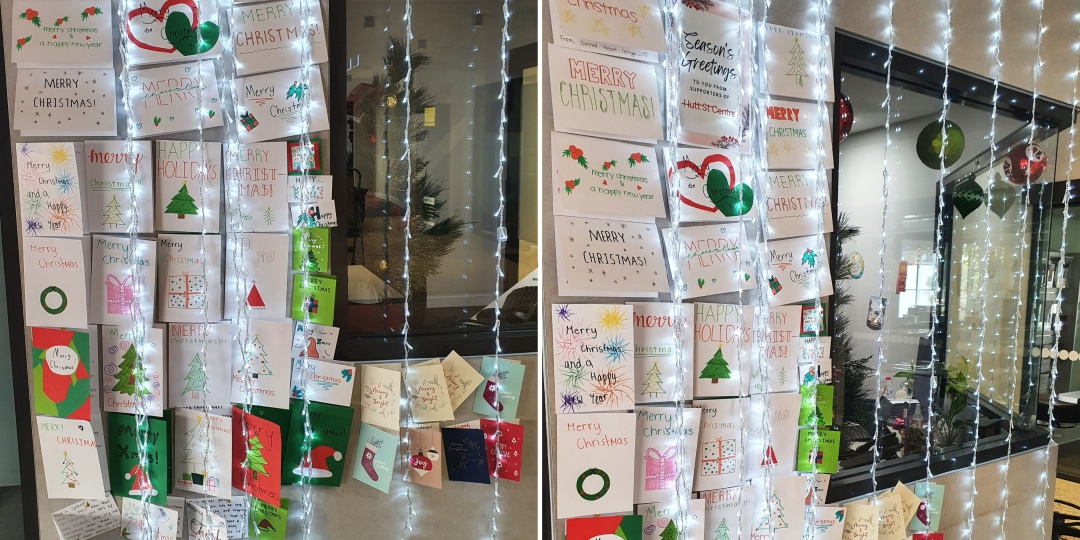 Christmas can be a particularly tough time for people experiencing homelessness.
Many people who walk through our doors are disconnected from their loved ones. And they've often lost everything they hold dear.
But thankfully our Hutt St Centre community is always there to remind people they're not alone.
We were delighted to receive these handmade cards from Year 9 students at Sacred Heart College. The bright colours and messages of hope are already bringing much joy to people visiting our Centre for support over the Christmas period.
The students said, "We wanted to send these messages of love and support to those who visit Hutt St Centre to remind them that there are people who care and wish them a safe and happy Christmas."
Thank you to these thoughtful students and their teachers, as well as our wider community for your unwavering kindness and compassion. It's truly what this season is all about!