A moment of connection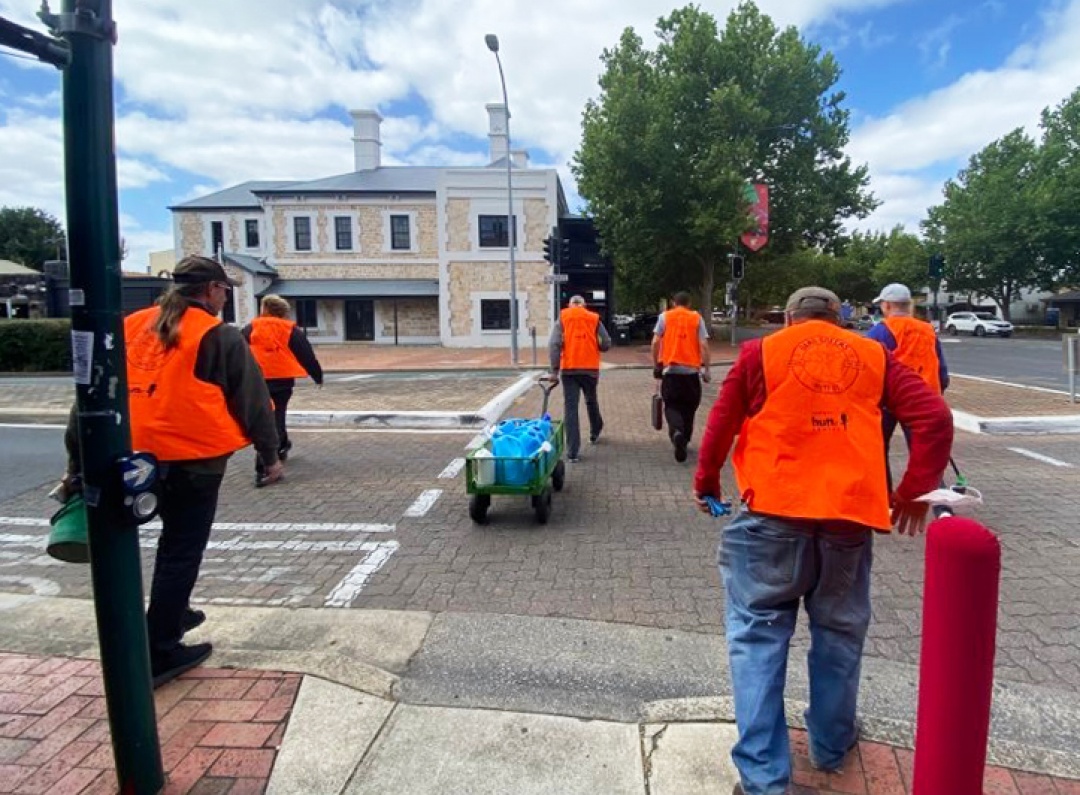 One of our Team Members, Olivia, recently shared a meaningful moment from the GangGreens street maintenance group she coordinates each week.
Over the past year, they have volunteered nearly 200 hours to keep our Hutt Street neighbourhood clean, green and beautiful!
But more than that, they've formed an amazing support network, helping each other through the challenges and celebrating the wins of daily life together.
We want to share Olivia's words with you because they remind us of the impact you make, simply by reaching out and responding with kindness. Here's what she said:
"GangGreens is a group of people who utilise Hutt St Centre's services and want to give back to the community.

Each week, we walk along Hutt Street, picking up rubbish and watering plants. The group is well known and appreciated by the local community and shop owners. Today, a community member approached us and generously bought us all coffee to say thank you for our hard work – how lovely!

While we were enjoying our coffee, one participant opened up and asked the group about what mental health supports were available through Hutt St Centre.

This led to an open and honest conversation among all the participants about fears associated with asking for help, diagnosis and medication regarding mental health. The group – made up of men from all ages and backgrounds – shared resources, advice and support.

These conversations don't happen every week, but I realised that in recent months, the group has been getting to know one another and building a foundation of trust and safety so that this conversation could take place.

Groups and activities are an incredible way for people to build trust, make friends and ultimately make connections through shared interests.

I am incredibly proud of all the participants for having the honesty and bravery to talk about their battles and hardships with one another in such a respectful and positive way."
A big thank you to Olivia and the GangGreens team for sharing this wonderful story. And thanks to our community of supporters who make moments of connection like this possible!