Gardening offers a fresh perspective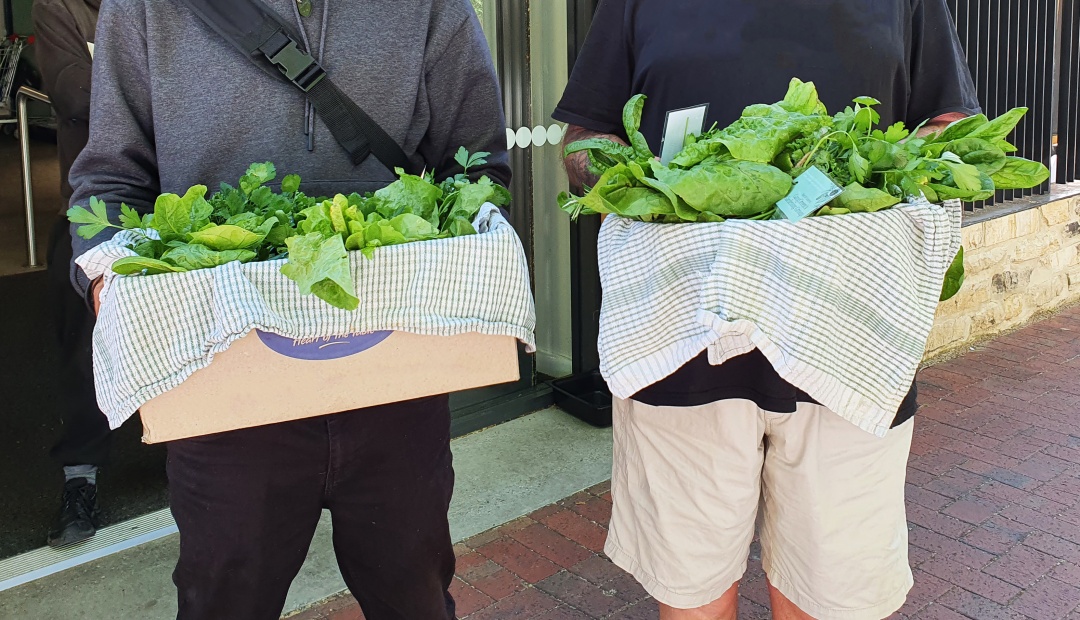 It's heartbreaking to share that more than 70% of people who walk through our doors for support tell us they don't have anything meaningful happening in their daily lives. And it's so tough to face the day when you feel like you've got nothing to look forward to.
But some dedicated people at risk of or experiencing homelessness are working on changing that.
For the past few months, our Gardening Group has been meeting weekly here at Hutt St Centre to nurture our new vegetable garden. Participants have varying levels of experience – from Brendan*, who's worked as a farmer for most of his life, to Judy* who shared:
"This is my first time gardening. I didn't really know what to do at first but everyone just pitches in and helps. It's really lovely."
Hutt St Centre team member, Andrea, coordinates the group. She says:
"Our clients love it… Gardening can be beneficial in so many ways. It's physical but not strenuous, and best of all there are tangible rewards for the effort you put in. Everyone is working together to achieve a goal – and nothing has died on us yet!"
The group has grand plans for their produce. In time, they hope to grow enough herbs and vegetables to help supply Hutt St Centre's kitchen and cooking classes for people doing it tough.
But their first harvest was a chance to give back to the local community and say thanks to some special Hutt Street locals. The group harvested, bundled and delivered two baskets of baby spinach, lettuce, parsley, rosemary and strawberries to our neighbours at Bici Espresso.
"We felt this was a good way to thank some of the local businesses who have been very supportive of what we do and are always welcoming to our clients," Andrea said.

"Our group members were proud of their haul and it's great to see the result of their hard work so gratefully received."
A huge thank you to our clients, and to our generous supporters who make projects like this possible. In particular, we'd like to thank Compass Tanks for donating the garden beds and Andrew S. for the custom-built trolleys.
With your support, people facing homelessness can find a sense of meaning and belonging here at Hutt St Centre. Thank you.

*While this story is true, names have been changed to protect the identity of the people who have kindly shared their experiences. Thank you for understanding.