Celebrating World Kindness Day 2021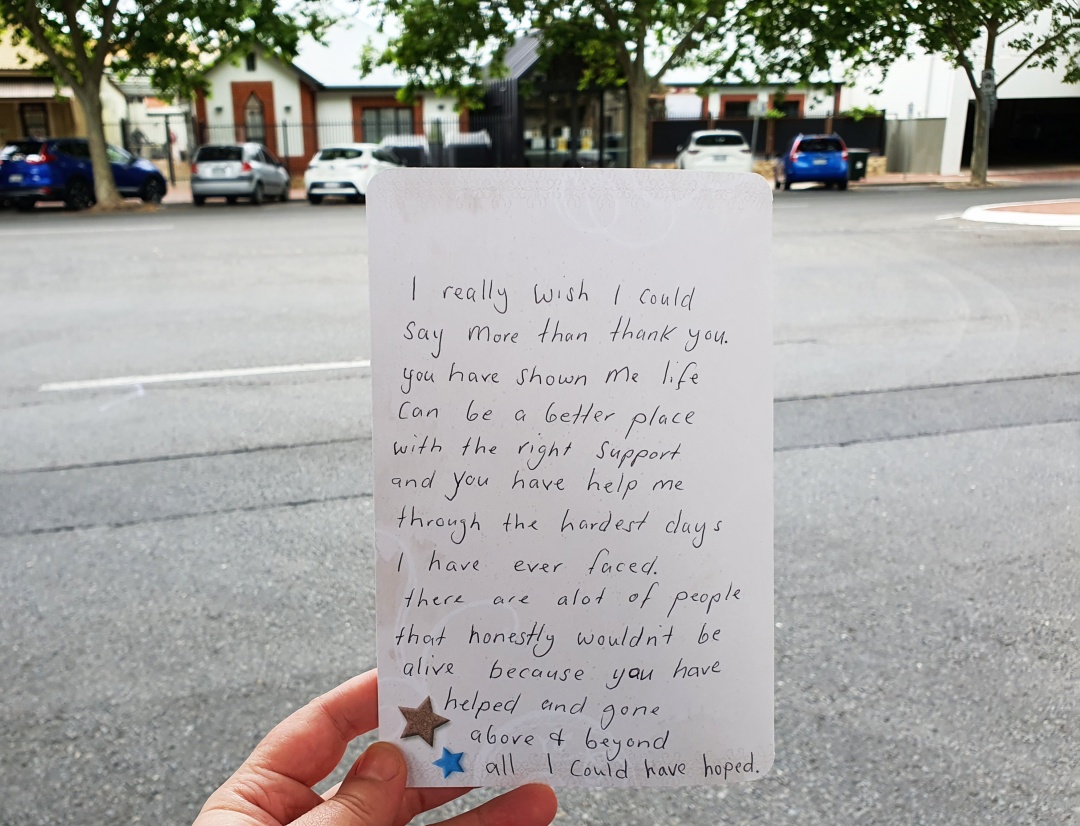 Saturday 13 November is one of our favourite days of the year here at Hutt St Centre – World Kindness Day!
We couldn't think of a better way to celebrate than by sharing these beautiful words on behalf of Neil*, who was living in an unsafe environment and battling a serious illness when he came to us for help.
With support from Hutt St Centre, Neil sought vital medical treatment and has recently moved into a home of his own. He says:
"I really wish I could say more than thank you. You have shown me life can be a better place with the right support and you have helped me through the hardest days I have ever faced.

There are a lot of people that honestly wouldn't be alive because you have helped and gone above and beyond all I could have hoped."
Stories like these are possible thanks to our community. Your kindness helps people when they need it most, and gives them hope for better days ahead.
Thank you for supporting Neil and people like him to rebuild their lives.
* While this story is true, the name has been changed to protect the identity of the person who is working towards a fresh start. Thank you for understanding.