A Good Life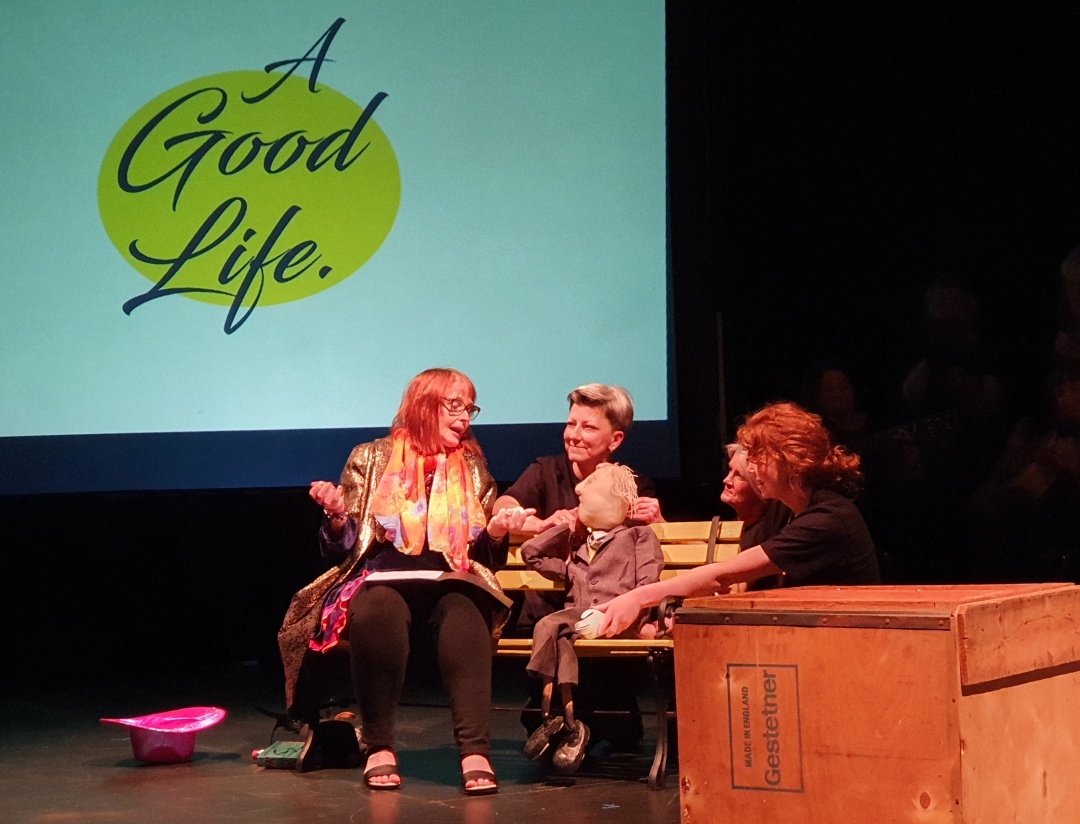 What does it mean to live a good life? For an amazing group of people in our Aged City Living program, the ultimate answer is 'community'.
Over the past 12 months, these creative older people who have been at risk of or experienced homelessness have met regularly to explore what a good life means to them.
Participants first developed a collection of haikus reflecting on the question of a good life. Then with support from Project Leader Liz and Creative Director Alan, they developed their poetry into art, songs, and a soon-to-be-published book.
But the highlight of this ambitious project is an original theatre production called 'A Good Life'.
The cast and crew are made up of Hutt St Centre clients as well as volunteer Stage Assistants, Film Crew and Theatre Buddies who have dedicated countless hours to supporting and encouraging the performers.
Last week, in front of a sold-out crowd, they took to the stage to present a series of vignettes exploring the many aspects of a good life – from friendship to nature and fishing. The performance was beautifully accompanied by the Women with Latitude Choir.
Audience member Kathy said, "Seeing the performers' confidence bloom as the audience cheered them on was just beautiful."
Ron, who participated as a Stage Hand Assistant, said "Since the show, so many people have come up to tell me how much they enjoyed it. It was a wonderful experience."
Now the group has their sights set on their next public performance – at the 2022 Adelaide Fringe! Stay tuned for further details.
The Good Life project is hosted by Hutt St Centre in collaboration with Vintage Creative Therapies and supported by the Office for Ageing Well (SA Health).
A huge thank you to all the dedicated people who have worked hard to make this project possible. Your support enables older people to stay connected and belong to a community – and that's what a good life is all about.